On December 12, Xiaomi Redmi officially announced that the global launch of the Redmi Note 12 Pro + will be held on January 5 next year. This is the first Redmi phone to have a 200MP (200 Megapixels) camera.
Last week, Xiaomi teased the upcoming launch of the Redmi Note 12 series in India, but did not give an exact date. It's unclear which models will arrive - the Redmi Note 12 Pro+ is definitely on the list, the Redmi Note 12 and Redmi Note 12 Pro haven't been announced yet, and there could be a Redmi Note 12 trendy version, the Pro+ with 210W charging version, but this version may still be exclusive to the Chinese market.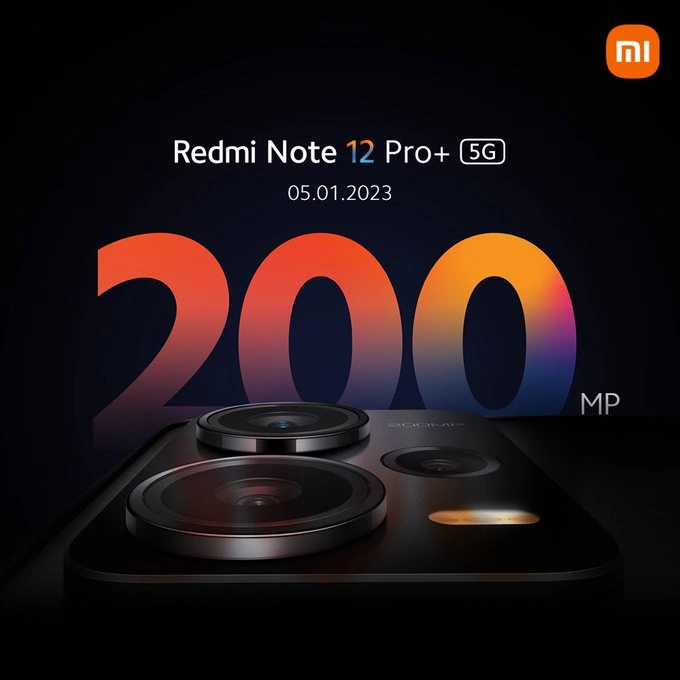 Xiaomi's Redmi Note series just crossed the 300 million unit mark in shipments, 72 million of which went to India.
The Redmi Note 12 Pro, Note 12 Pro+ and Note 12 Discovery are smartphones powered by the Dimensity 1080 chip, but differ in camera, battery and memory, with the Discovery version featuring a 200MP main camera and 210W wired charging.
The Redmi Note 12 standard version is powered by the Snapdragon 4 Gen 1 processor, equipped with a 48MP main camera and a slower 33W fast charge.