According to news on February 16, the Redmi K50 e-sports version was officially released this evening. Xiaomi officially announced a color matching with the Mercedes-AMG F1 team - the Redmi K50 Champion Edition.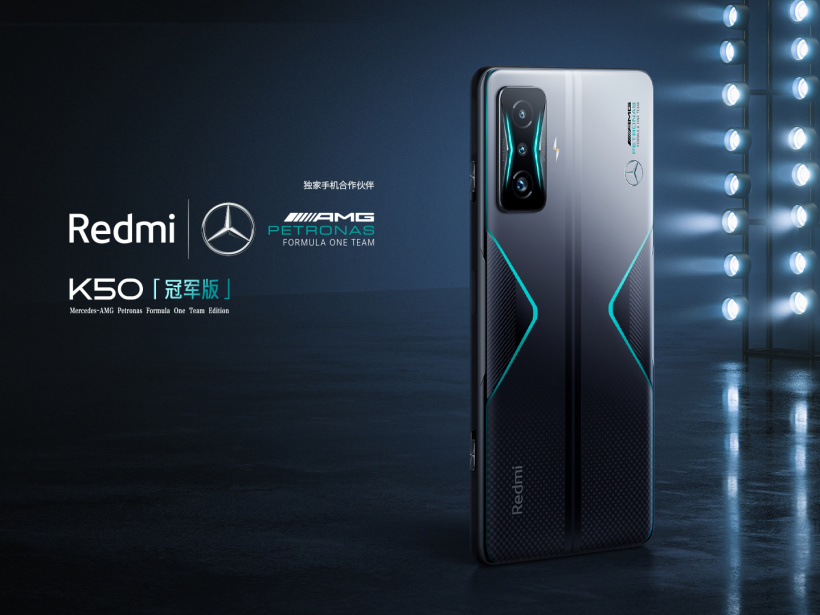 According to reports, the aircraft is equipped with a symbol of performance, speed belief in the star emblem LOGO, Mercedes-AMG F1 team exclusive green waist line, as well as carbon fiber texture + checkered flag pattern track elements.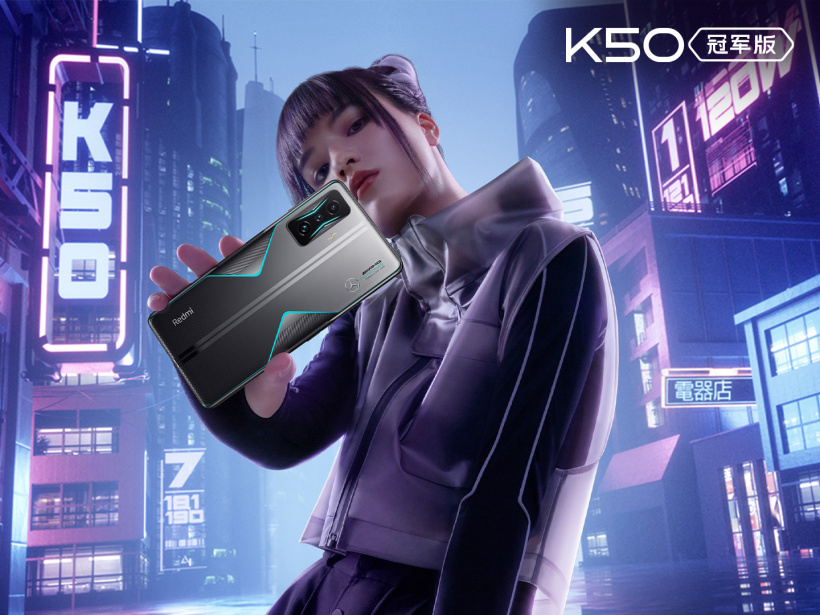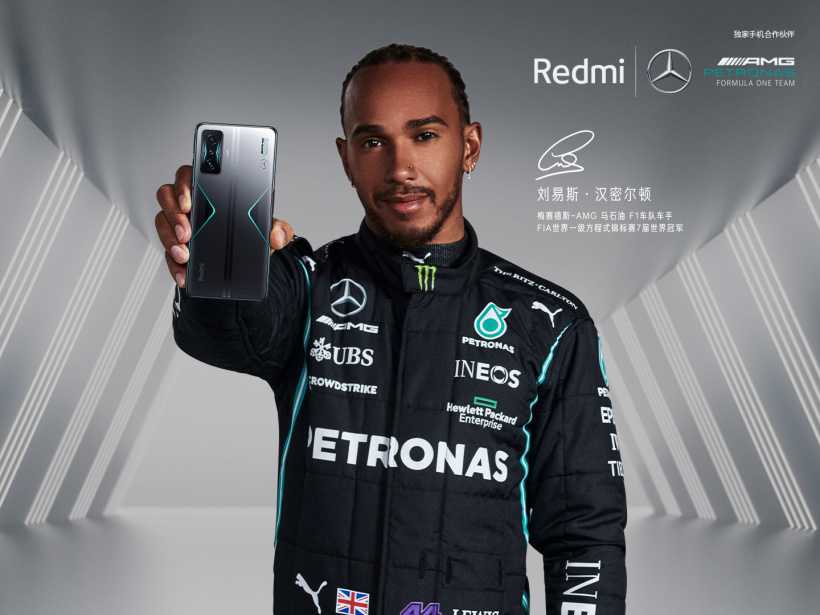 The official also announced the three colors of Redmi K50 e-sports version, namely Ice Chop, Silver Wing and Shadow. It uses AG frosted glass + metal frame material, light matte technology, X-shaped three-dimensional cutting volume key, CD pattern technology shoulder key switch, solid shoulder key design, and equipped with all-metal frame and 3D micro-arc.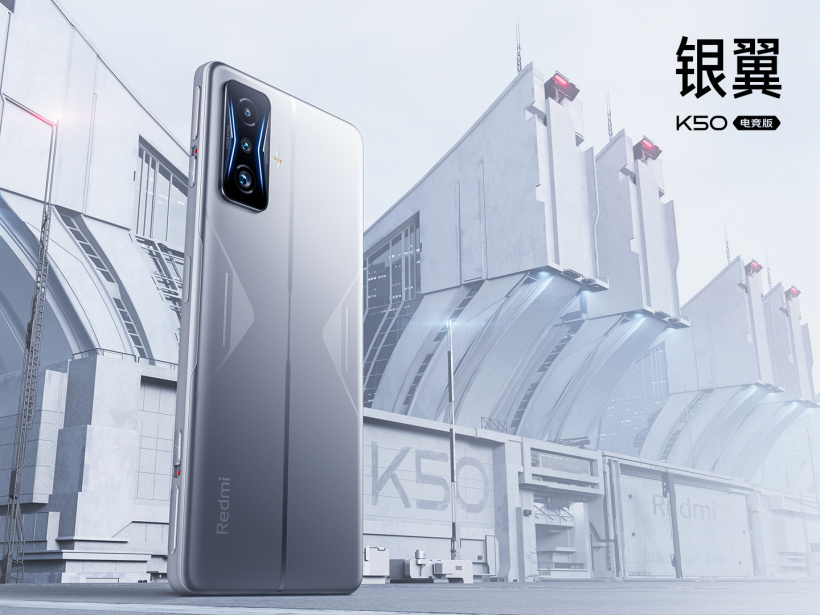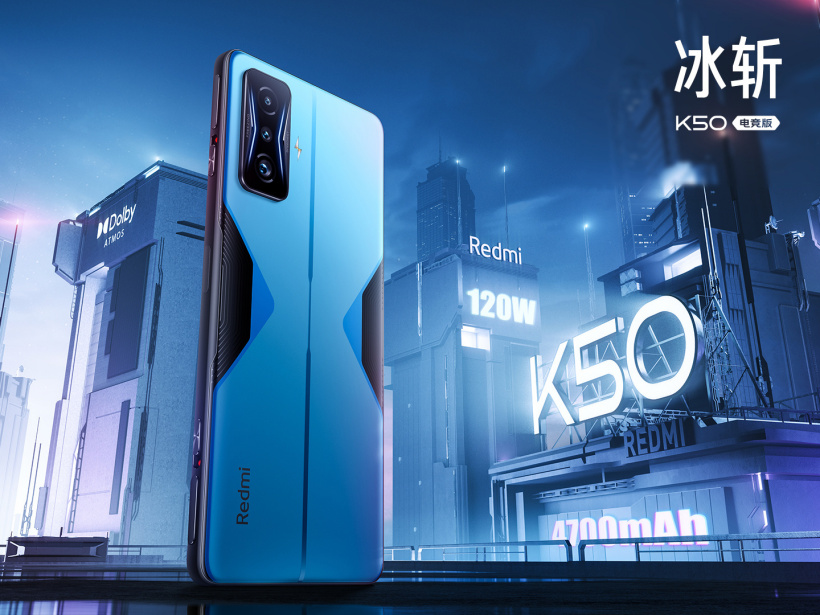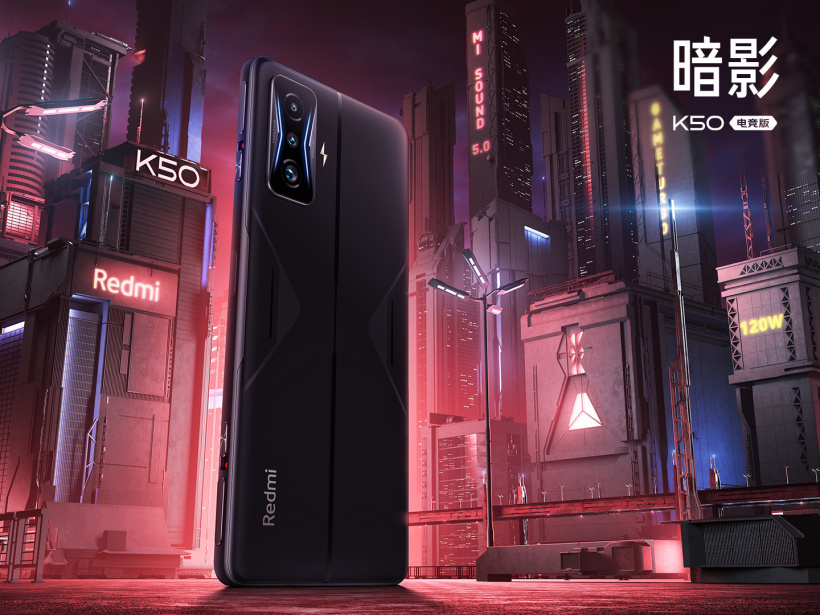 The Redmi K50 e-sports version is equipped with the Snapdragon 8 Gen 1 processor, the world's first CyberEngine ultra-wideband motor, and the heat dissipation is also very strong, with a thickness of 8.5mm.