According to news on March 11, Redmi has warmed up the Redmi K50 Cosmic Dimensity dual flagship this afternoon. The "low power consumption" models are beyond imagination. Your expectations for performance and power consumption in 2022 are met at one time. Every flagship chip you yearn for is covered. More ruthless than the chip is the adjustment investment, and even more ruthless than the investment is the actual measurement.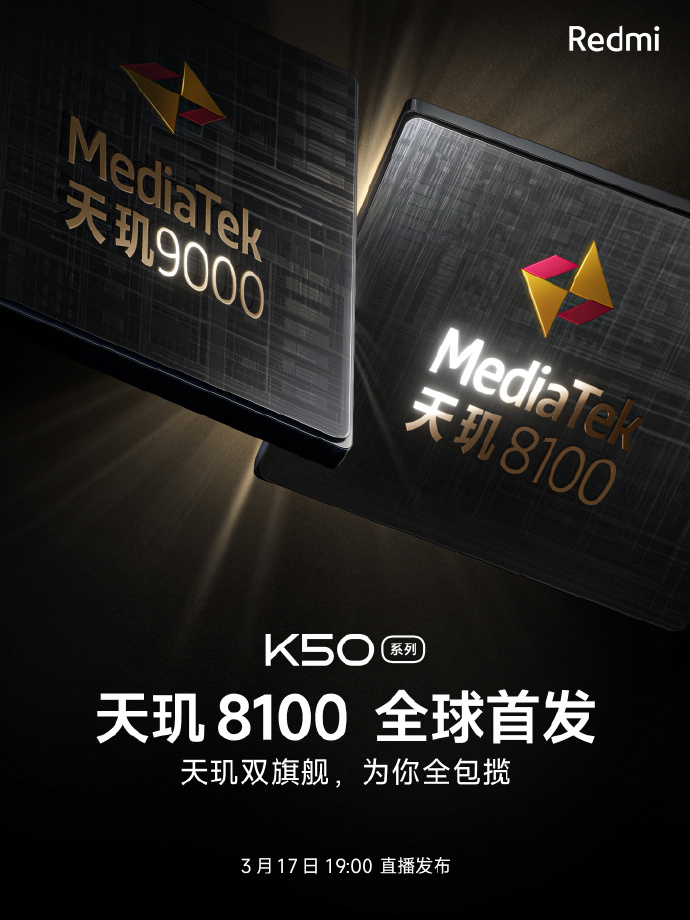 In December 2021, MediaTek released the Dimensity 9000 chip, which is the first to adopt TSMC's 4nm advanced process. Arm Cortex-A710 core with a main frequency of up to 2.85GHz and 4 Arm Cortex-A510 energy efficiency cores with a main frequency of 1.8GHz, built-in 14MB large-capacity cache combination. Compared with the 2021 Android flagship, the performance is improved by 35% and the energy efficiency is improved by 37%.
At the beginning of March this year, Dimensity 8100 chip was released, TSMC 5nm process, the CPU part contains 4 2.85GHz A78 cores + 4 2.0GHz A55 cores, GPU is Mali-G610, adopts self-developed APU 580 architecture. In the CPU running part, the Dimensity 8100 claims to have a 12% increase in multi-core performance and a 44% increase in multi-core energy efficiency compared to competing products at the same level.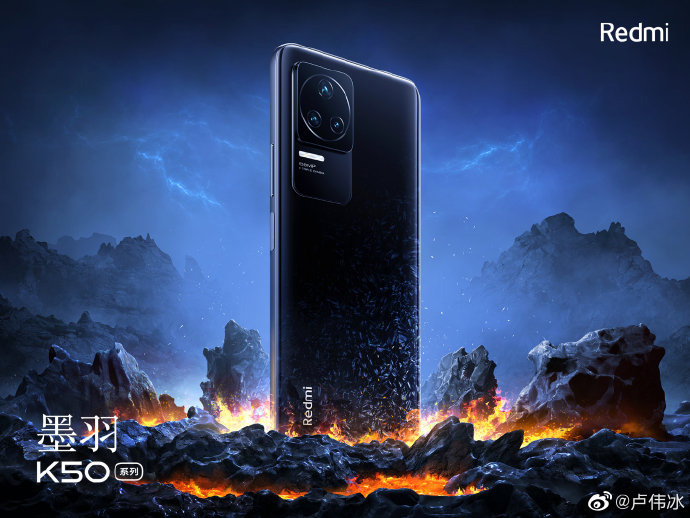 Today, Xiaomi Lu Weibing announced the first full-body photo of the new "Mo Yu" of the Redmi K50 series, using a new nano-microcrystalline process.
Redmi said that the Redmi K50 series uses a new "nano-microcrystalline process" to restore the beauty of the universe of the most beautiful meteorite "Olivine Meteorite".
Previously, it was reported that the Redmi K50 series has three models: Redmi K50, Redmi K50 Pro, and Redmi K50 Pro+, which are equipped with Snapdragon 870, Dimensity 8100, and Dimensity 9000 chips respectively. Officially, the Dimensity 9000 is said to be "the pinnacle of its debut". Its performance is really strong, and its power consumption is worth looking forward to.