At the end of last year, Xiaomi launched three models of XIAOMi 12, XIAOMi 12 Pro and XIAOMi 12 X, but the Super Cup XIAOMi 12 Ultra was absent from the conference, which made many netizens deeply regret. Fortunately, many media later revealed that the machine will meet with you after the Spring Festival, and will join hands with Leica to build a mobile phone image system. If there is no accident, the machine will once again dominate DXOMARK. As the release time is approaching, the revelations about the machine are more intensive. Now there is the latest news. Recently, a digital blogger has further released the hand-drawn appearance of the machine.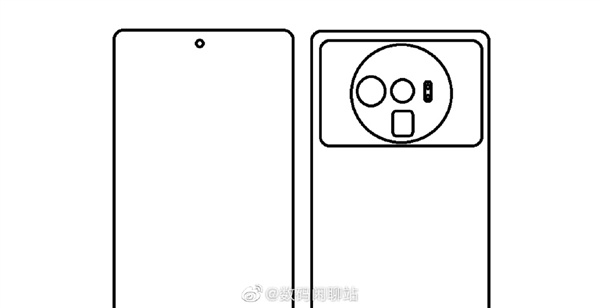 According to the latest information released by the well-known digital blogger @ Digital Chat Station, basically in line with the previously exposed news, the front of the new Mi 12 Ultra will adopt the mainstream full screen with a central opening. If there is no accident, it will adopt a micro-curved screen design, which will bring outstanding visual impact and feel. On the back of the fuselage, the machine will be equipped with a huge rear camera module, using a multi-layer structure, the bottom is a large square base, the top is the "Oreo" lens module. It is worth noting that the machine will rear three camera modules, including a periscope telephoto lens, and will be jointly tuned with Leica, the comprehensive strength is worth looking forward to.
In other aspects, according to the previously exposed news, the front of the new Mi MIX 5 Pro will use an OLED flexible curved screen, and the front-facing camera will also be centered. In terms of hardware configuration, the machine will be equipped with a new generation of Miaolong 8 processor, and will also enhance the image, fast charging and other aspects, especially the image part, its rear camera module uses an exaggerated Oreo design, and the entire camera area occupies nearly half of the back area, with four built-in lenses. The main camera is expected to be equipped with a version of the main camera module with 200 million ultra-high pixels, which will use Samsung's latest ISOCELL HP1 sensor with a size of 1/1.22 inches, and is expected to launch an image system jointly built by Xiaomi and Leica.
It is reported that the new Mi 12 Ultra is expected to debut around March, and is currently in trial production. We will wait and see more details.