The Samsung Galaxy S21 FE has been exposed many times before and is expected to be released in January 2022.
The device has now appeared on Samsung's uae support page, confirming the phone's appearance.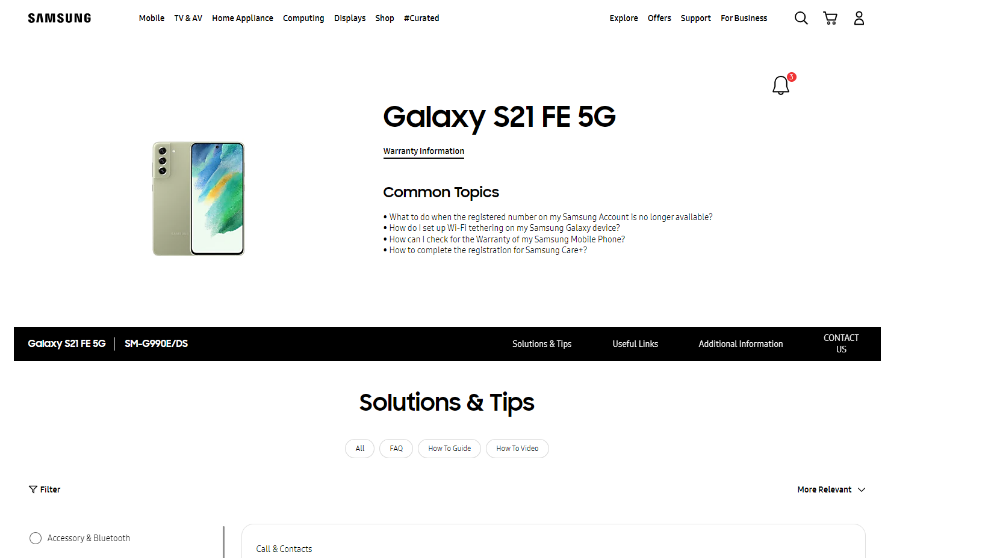 It can be seen from the page that the model of Samsung Galaxy S21 FE is SM-G990E/DS, and the appearance is basically the same as the previously exposed picture. The camera module and rear cover adopt the same color design, the rear is vertically arranged with three shots, and the front is centered with a hole screen.
Samsung uae support page: https://www.samsung.com/ae/support/model/SM-G990ELGGMEA/