On February 4, the opening ceremony of the 24th Winter Olympic Games (the 2022 Beijing Olympic Winter Games) will be held at 8 p.m. Beijing time at the Beijing National Stadium (the "bird's nest") and will close on the 20th.
Existing netizens have found that Caviar has customized two Apple iPhone 13 Pros for the Beijing Winter Olympics, which are 26000 dollars and 6450 dollars respectively, both of which are limited in the world. The logo of the Beijing Winter Olympics is plated with a layer of jewelry alloy, and the difference lies in the content of pure gold.

According to reports, "Olympic Hero Gold" is a red composite fuselage with exclusive design, decorated with the logo of the Beijing Olympic Winter Games, made of jewelry alloy and plated with 18K pure gold.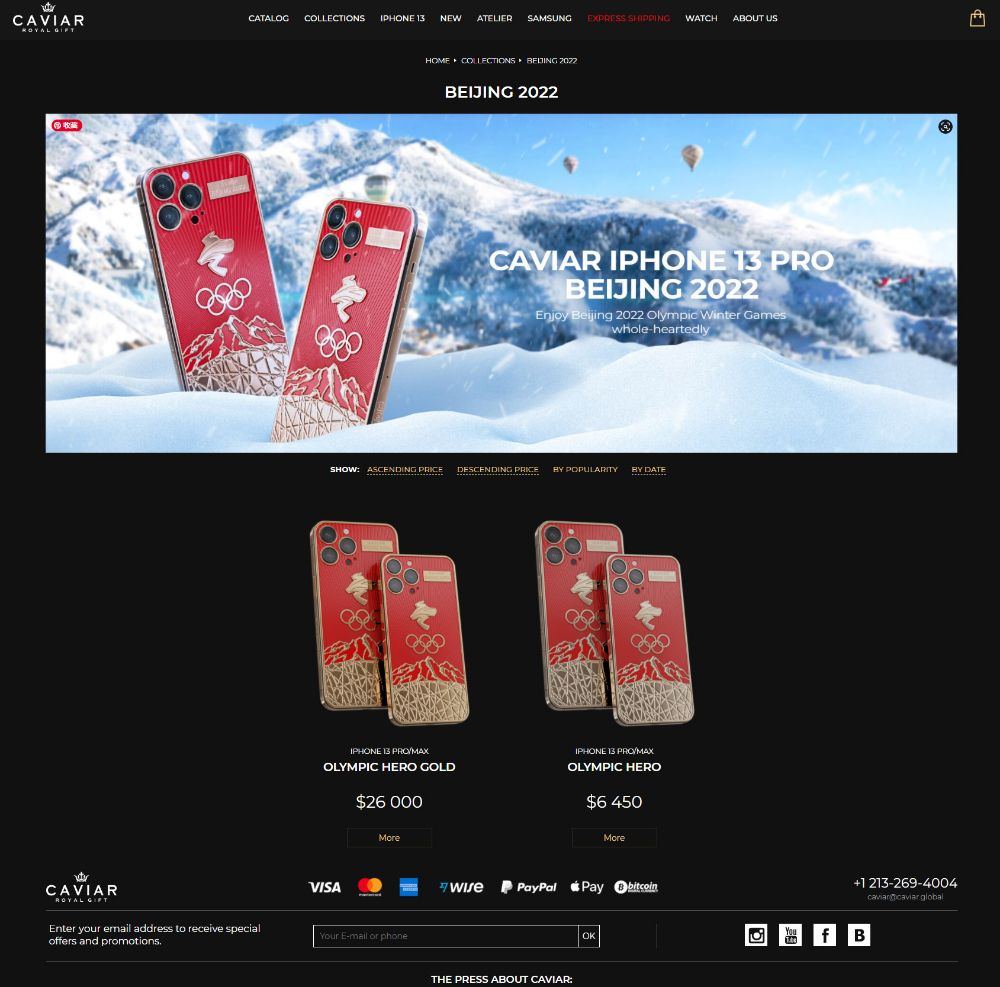 The bottom of the back panel behind the machine is decorated with a complex golden thin line net, which symbolizes the traces of skates on the skating rink.
Caviar Design Studio has released 109 iPhone 13 Pro "Beijing 2022" models worldwide as well as eight "Champion" models, with the former matching the number of medals awarded at the upcoming Olympic Games.
It is worth mentioning that the first mobile phone in the series has been reserved for the first gold medalist of the Chinese team, the host of the Beijing Olympic Winter Games, so only 108 mobile phones are on the market.