April 4 news, Apple's 2022 iPhone SE design has almost no major changes. Compared with the previous generation, the A15 chip is mainly replaced, and the battery capacity is slightly increased.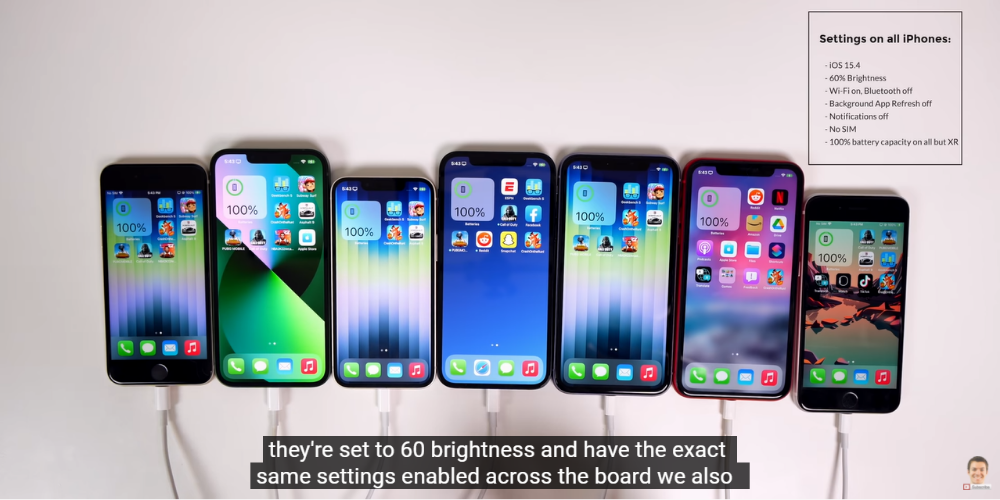 Existing netizens have found that although the new phone is based on the same A15 bionic processor, the iPhone 13 mini has a longer battery life than Apple's iPhone SE, which uses a large battery as a selling point.
In testing, YouTuber @Brandon Butch used the iPhone 13, iPhone 12 and iPhone XR for comparison.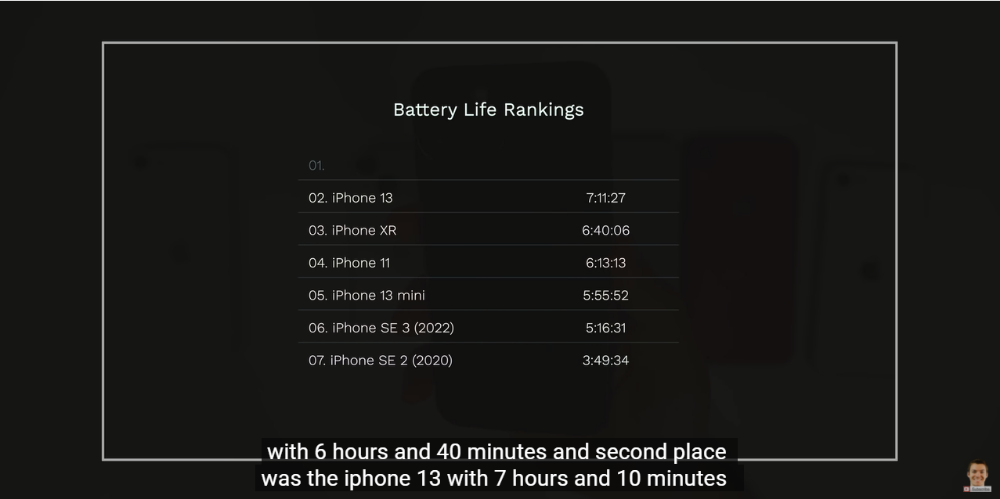 Apple's iPhone 13 mini has a higher screen resolution than the 2022 iPhone SE, but the latter lasts only 5 hours and 16 minutes, while the iPhone 13 mini lasted 5 hours and 55 minutes.
Butch said the apps on the 2022 iPhone SE are affecting battery life. But in general, the battery capacity of these devices is inherently different, which is the main reason.