On March 20th, according to MacRumors, some social media posts said that Apple's iPad Air 5 appeared to be degraded in product quality and had some minor issues.
The post claims that the iPad Air 5's aluminum casing is noticeably thinner, creaks, feels light to hold, and even a slight pressure on the back of the device can deform the display. A thread on Reddit contained a large number of complaints from iPad Air 5 owners expressing concerns about the quality of the device.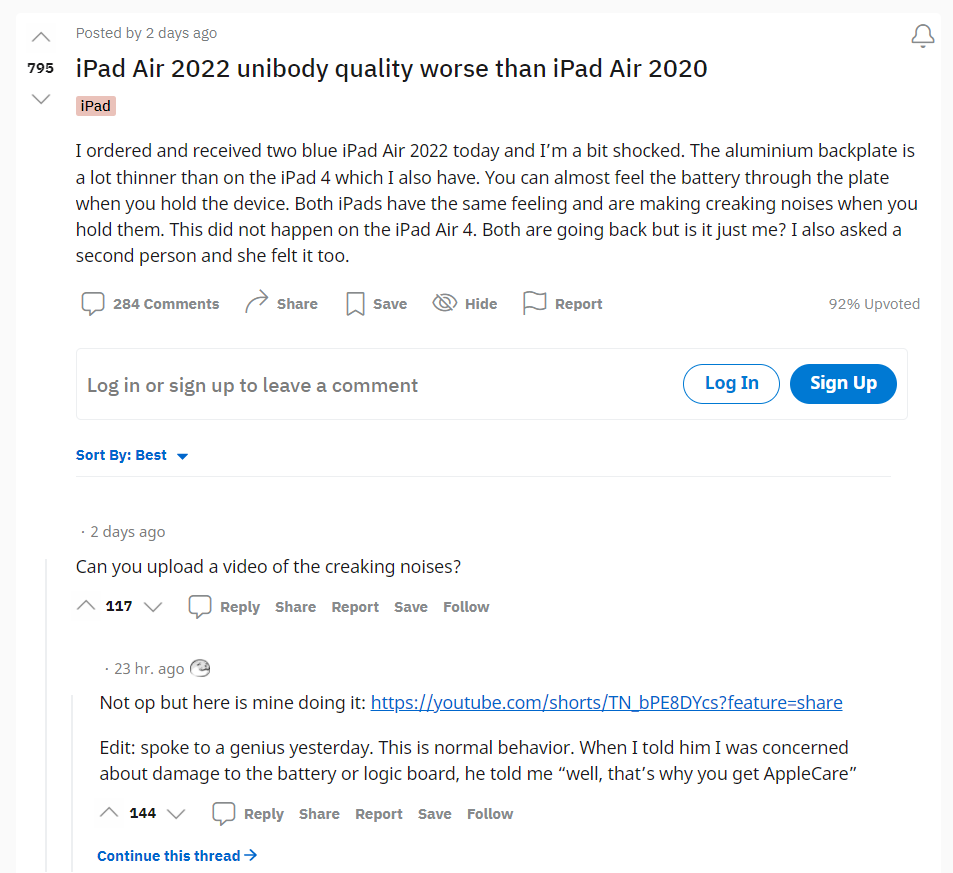 The post attracted similar feedback from many users. However, this situation was not mentioned in the comments of the media, and it is not clear why.
The new iPad Air 5 is equipped with the M1 chip, and the appearance has also been changed to a right-angle middle frame design similar to the iPad Pro. There are five appearances of space gray, starlight, pink, purple, and blue to choose from.