According to news on January 28, the Samsung Galaxy S23 series will be released on February 1. The latest promotional materials of the series have been exposed, and some configuration comparison charts of the three models S23, S23+, and S23 Ultra have also flowed out.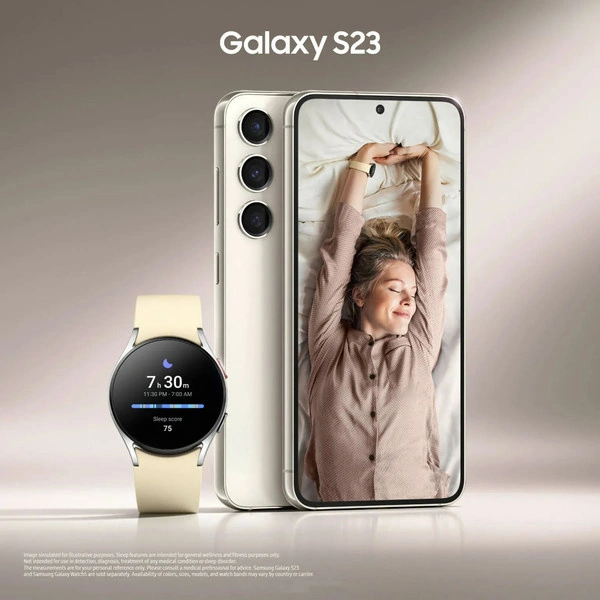 The picture shows that the three models of the Samsung S23 series are equipped with 6.1-inch, 6.6-inch and 6.8-inch OLED screens on the screens, and all support a refresh rate of 120Hz and a maximum brightness of 1750 nits.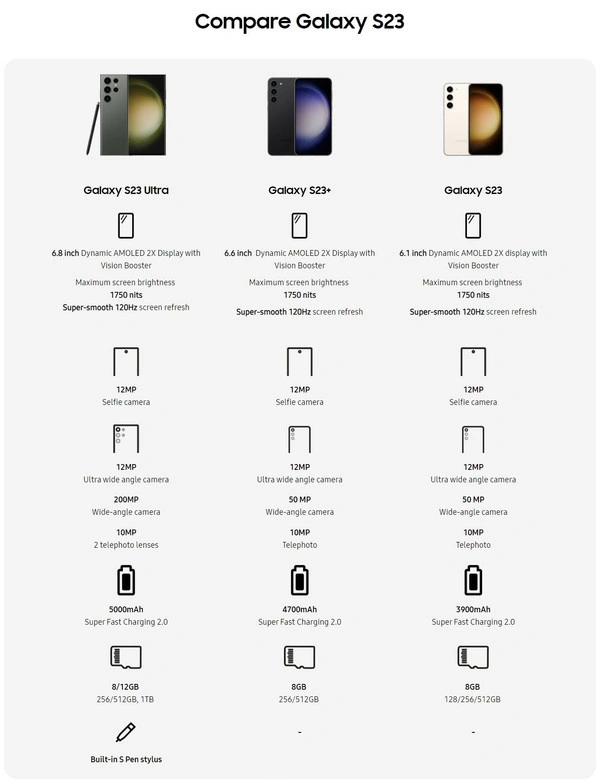 In addition, the Samsung S23 series is equipped with a battery with a capacity of up to 5000 mAh, which supports fast charging. The Samsung S23 Ultra will also provide a 200-megapixel sensor and a maximum of 1TB of storage space, in addition to supporting the S Pen.
In terms of selling price, according to winfuture, the starting price of Samsung Galaxy S23 in Germany is 949 euros , the starting price of Galaxy S23 + is 1199 euros, and the starting price of Galaxy S23 Ultra is 1399. Euros , the specific prices of each version of the model in Germany are as follows:
Galaxy S23 8/128GB: €949
Galaxy S23 8/256GB: €1009
Galaxy S23+ 8/256GB: €1199
Galaxy S23+ 8/512GB: €1319
Galaxy S23 Ultra 8/256GB: €1399
Galaxy S23 Ultra 12/512GB: €1579
If the above price information is true, then the price of the Samsung S23 series has increased by about 100 euros compared to the previous models.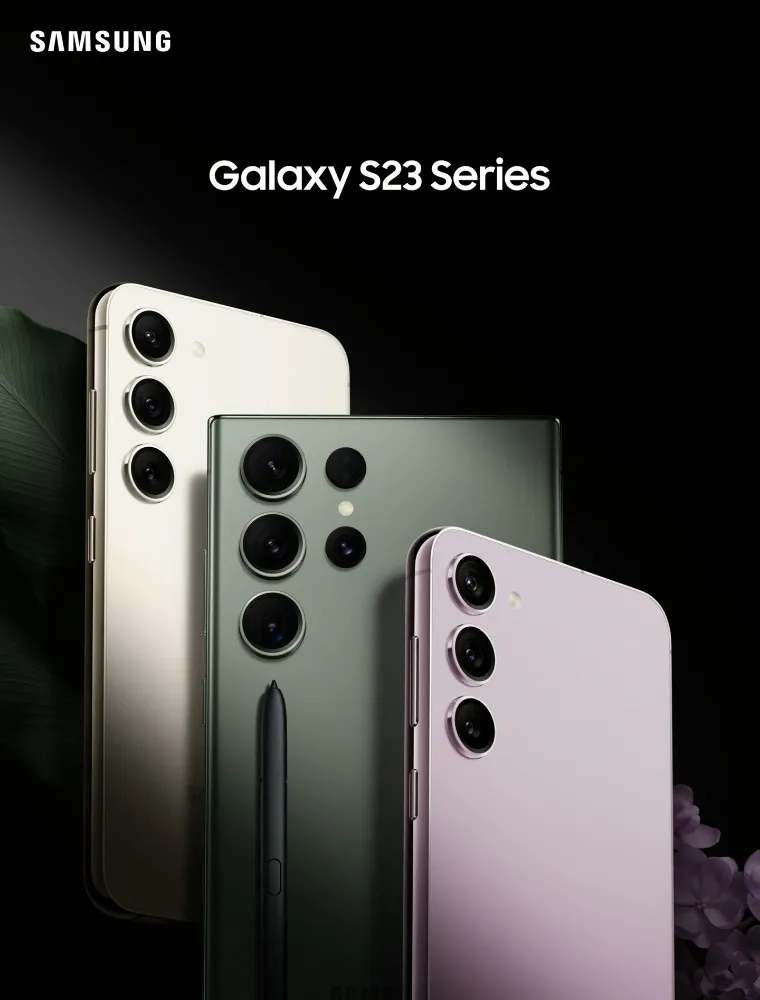 In addition, according to the latest news, Samsung has previously reached an agreement with Qualcomm to use a customized version of the chip in the S23 series of mobile phones, called Snapdragon 8 Gen 2 for Galaxy. According to previous documents, the CPU frequency of the Snapdragon 8 Gen 2 for Galaxy chip will be as high as 3.36GHz, while the regular version has a frequency of 3.2GHz.