According to Android Police, reliable tipster Roland Quandt has exposed the European pricing information for the upcoming Samsung Galaxy S22 series. Samsung seems to have continued the price of the previous S21 series, the only difference is that the S22 Ultra model at the same price has less memory than the S21 Ultra.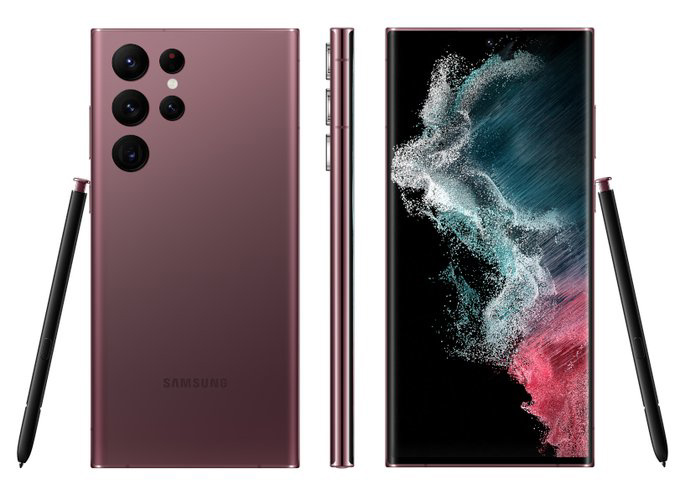 In Europe, the S22 costs from 849 euros ( $961.40), the S22 Plus from 1,049 euros ( $1,187.88) and the S22 Ultra from 1,249 euros ( $1,414.36), Quandt said. All base models in the series come with 8GB of RAM and 128GB of storage, the S22 and S22 Plus have a pricier version with 8GB of RAM and 128GB of storage, while the S22 Ultra offers two other pricier versions. 12GB of RAM and 256GB or 512GB of storage are available.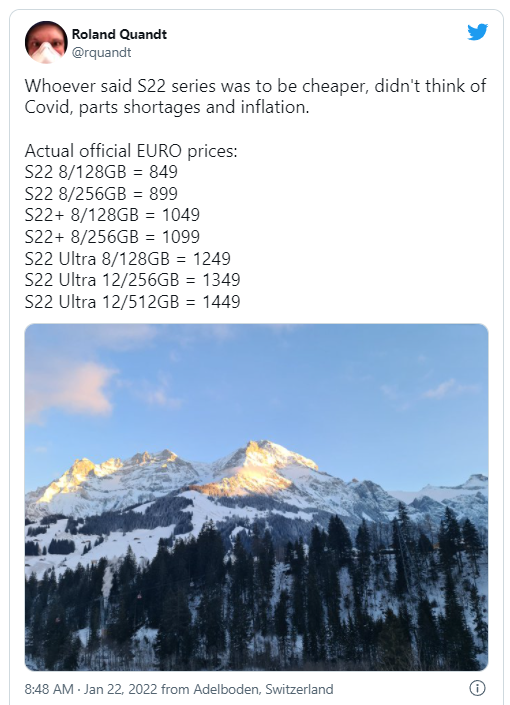 These prices are the same as those of the S21 series. In addition, Quandt's revelations indicate that the base version of the S22 Ultra may only come with 8GB of memory, rather than the 12 GB of the base S21 Ultra, but the starting price of the S22 Ultra is still the same as that of the S21 Ultra.
Pricing information for the Samsung S22 series in the US leaked earlier this month, with the basic S22 reportedly starting at $899, the S22 Plus at $1099, and the S22 Ultra at $1299. If these prices are true, it would represent a $100 increase across the board from the previous model.
Starting January 23, customers who pre-order the new flagship phone on Samsung's website will be able to get $50 worth of credits directly to buy Galaxy devices. According to previous news, Samsung Galaxy S22 series will be released on February 25.