According to a new American Customer Satisfaction Index (ACSI) report, the favorite smartphone of 23,000 U.S. consumers is the Samsung Galaxy S20 Ultra.
Last year, the models selected for this report were also Samsung, tied for first place by the Galaxy Note 10 Plus, Galaxy S10 Plus and Galaxy S20 Plus.
As you can see from the ACSI report below, the Galaxy S20 Ultra received an 86-point satisfaction rating; second place was the LG Aristo 3, and third place was the iPhone 11 Pro Max, Galaxy S20, and Galaxy S10.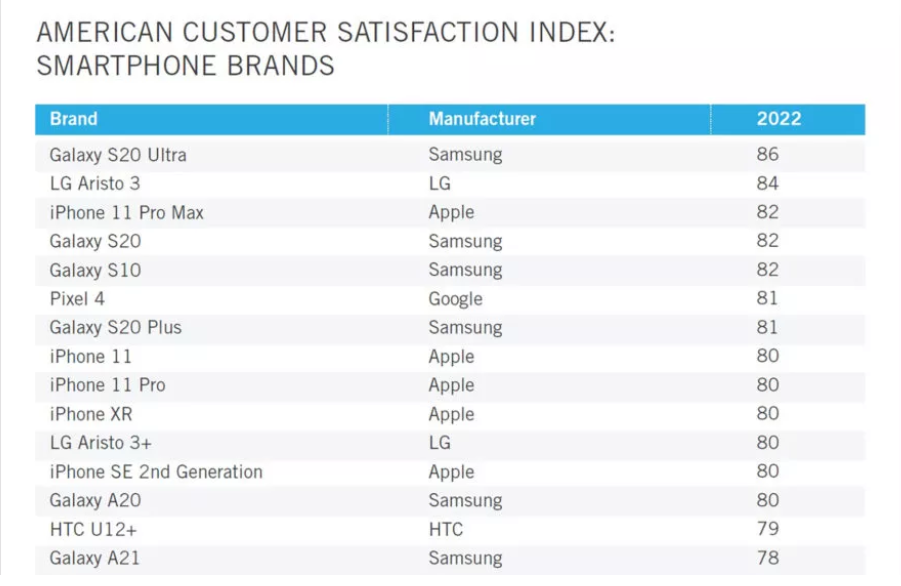 However, Samsung's overall satisfaction score dropped from 81 to 80 this year, placing it tied with Apple, followed by Google, Motorola and LG.
In addition, there are some surprising points in the list. American users like some mobile phones that are very niche in the Chinese market, such as the discontinued LG and HTC U12+.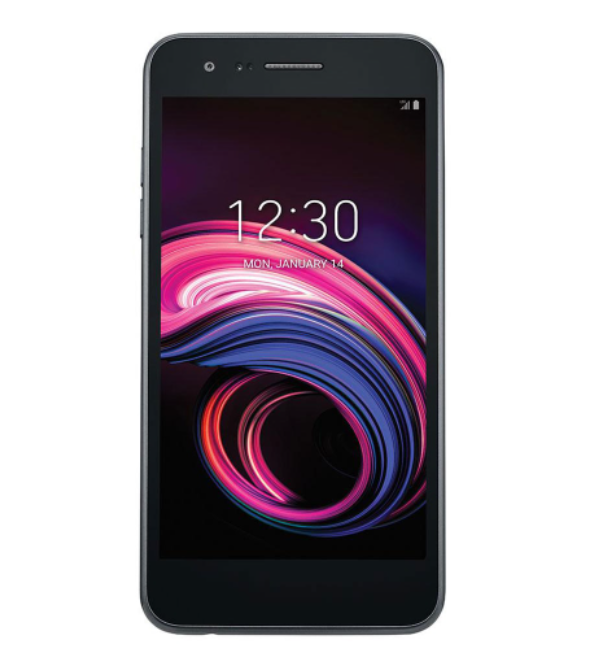 The Samsung Galaxy S20 Ultra features a 6.9-inch Dynamic AMOLED Infinity-O screen with Quad HD+ resolution and 511 ppi, supports 120Hz refresh rate and HDR10+.
The Galaxy S20 Ultra measures 166.9×76.0×8.8mm, weighs 220 grams, has a built-in 5000mAh battery, and is equipped with 12GB/16GB RAM LPDDR5 memory and 256GB/512GB body storage.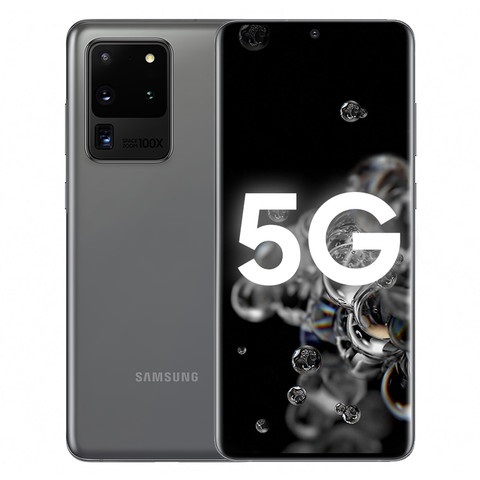 In terms of cameras, the Galaxy S20 Ultra has a front 40-megapixel camera, a rear 108MP main camera + 48MP telephoto + 12MP ultra-wide-angle + TOF four-camera combination, and the Samsung Galaxy S20 Ultra is equipped with a periscope lens and 10X periscope hybrid optical zoom And 100X super visual space zoom.
In terms of processor, the Samsung Galaxy S20 series national version is equipped with Qualcomm Snapdragon 865 processor.