According to MacRumors, Samsung's all-new Galaxy S22 series model is the fastest Android smartphone ever, but Apple still has the world's fastest mobile processor by a considerable margin.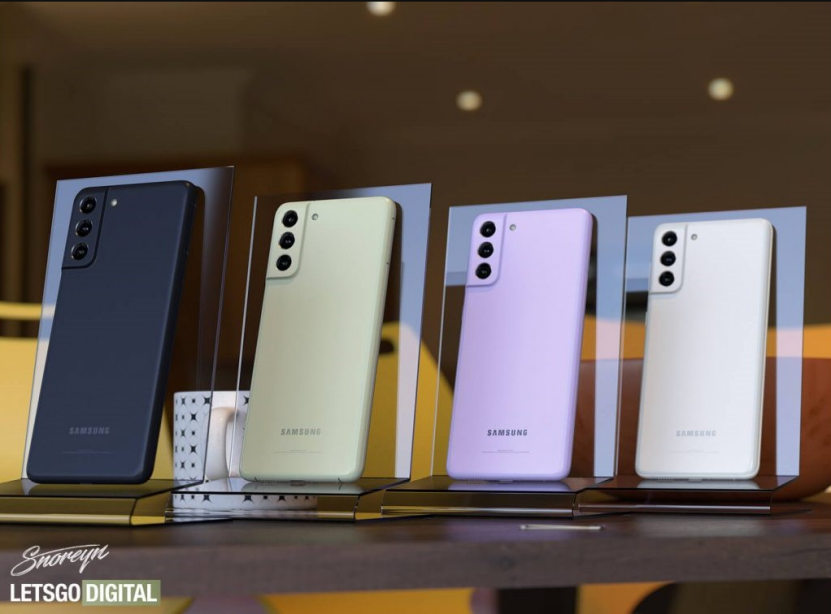 In the Geekbench 5 benchmark test conducted by PCMag, the Galaxy S22 Ultra with Qualcomm Miaolong 8 Gen 1 processor scored 3433 multi-core points. The iPhone 13 Pro Max with Apple's A15 bionic chip scored 4647 points. Based on these results, the iPhone 13 Pro Max delivers around 35% faster CPU performance than the Galaxy S22 Ultra. Samsung Galaxy S22 Ultra scored 1232 points and iPhone 13 Pro Max scored 1735 points.
In the United States, all Galaxy S22 models are equipped with Snapdragon 8 chips, but the models sold in Europe use Samsung's Exynos 2200 chips. However, Geekbench 5 results for the Exynos 2200 model have multicore scores above 3000, so the iPhone 13 model maintains a sizable lead in performance.
PCMag also ran Geekbench ML for machine learning performance, and the iPhone 13 Pro Max scored 948 points, more than double the Galaxy S22 Ultra's 448. Apple's A15 chip has a new 16-core neural engine capable of 15.8 trillion operations per second for machine learning tasks such as Siri processing on the device.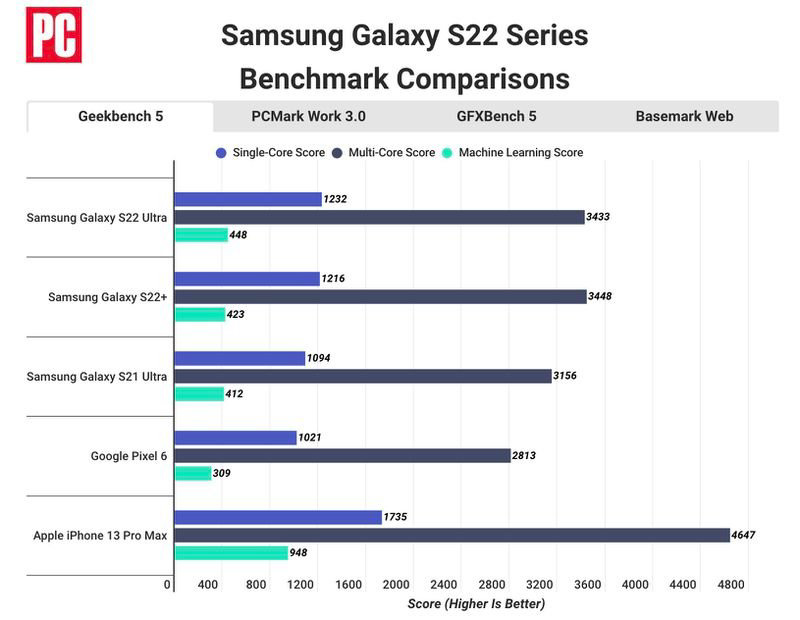 Apple will introduce a faster A16 chip for the iPhone 14 series later this year to extend its lead in performance.