On March 30, according to gsmarena, OPPO launched the F19 series in March last year, and the company will launch the F21 Pro series next month, on April 12.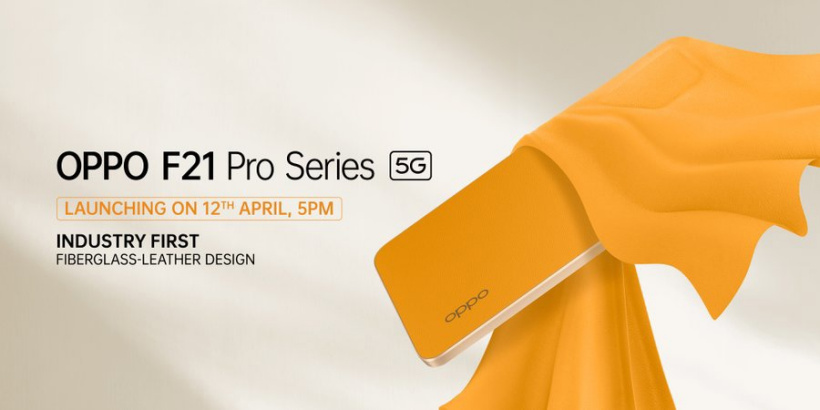 The news comes from Oppo India official, the F21 Pro series will be launched in India on April 12 at 5 pm local time. The lineup includes the F21 Pro 4G and F21 Pro 5G, but it's unclear if these will be joined by the F21 Pro+ model.
A press note from OPPO revealed that the F21 Pro 4G and 5G phones will come in Sunset Orange and Rainbow Spectrum colors, respectively. But there will also be a cosmic black tone shared by both.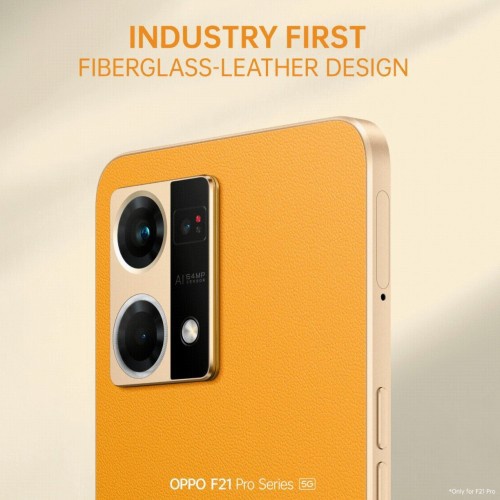 OPPO says the Rainbow Spectrum version of the F21 Pro 5G phone uses a three-layer texture and two-coat manufacturing process for a dazzling rainbow look, while the Sunset Orange version of the 4G model features a fiberglass-leather design on its back, "As a frameless battery cover, making the phone thin and durable".
OPPO claims that the Sunset Orange version uses lychee leather as the base material, which is waterproof, wear-resistant, and has a plush feel.
While OPPO did not explicitly mention whether the F21 Pro 5G will also have a leather design version, a promo page set up on Amazon.in suggests that this design will be exclusive to the F21 Pro 4G phone.
OPPO has yet to reveal the specs of the two phones, but images of the F21 Pro 4G shared by the company show a triple-camera system on the back of the smartphone with a 64-megapixel camera as the main camera. There will also be track lights around one of the cameras to alert users of incoming calls, new notifications, and more.