On April 15th, realme officially announced the realme Q5 Pro real machine today, and the spokesperson Yang Mi appeared on the scene.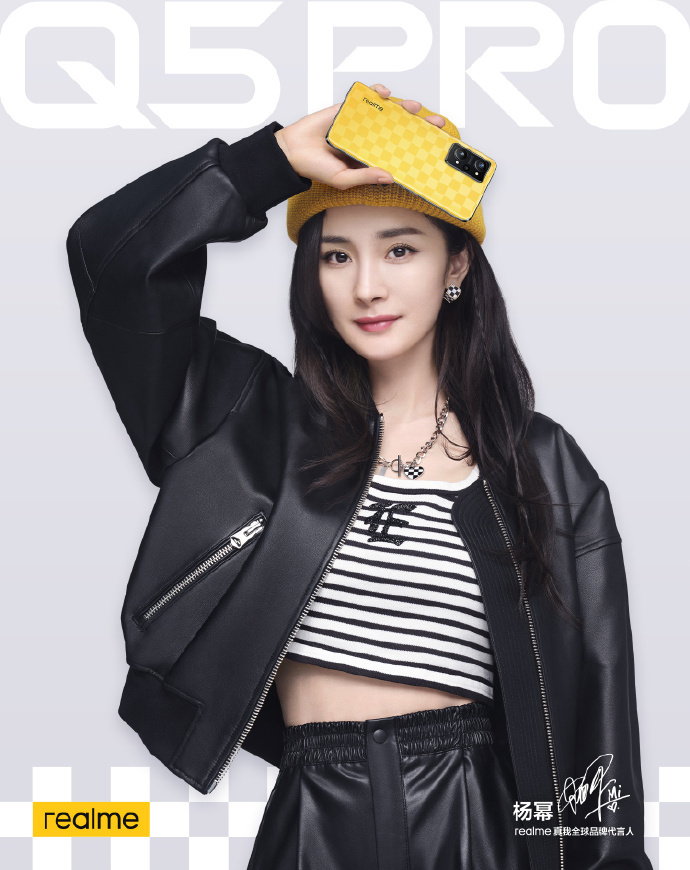 The picture shows that the rear shell of the realme Q5 Pro adopts a bright yellow color scheme, which is very personalized with the checkerboard design. The official said, "The nano-scale fluorescent particles have been optimized by more than ten rounds of process lamination, and successfully brought this unique summer color!"
The realme Q5 series mobile phone launch conference will be held at 14:00 on April 20. The new phone will support 80W super-fast flash charging, which can charge 50% of the power in 12 minutes. The realme Q5 series will provide three models, named realme Q5, realme Q5i, and realme Q5 Pro. They have also entered the Ministry of Industry and Information Technology before, adopting a "big-eye" matrix dual-camera/triple-camera solution with a right-angle frame design. In terms of configuration, the realme Q5 series will be equipped with a Qualcomm Snapdragon 870 processor, with up to 12GB of memory and 512GB of storage.