On January 26, Samsung has announced the time of its next Galaxy Unpacked event: 10 a.m. Eastern Time on February 9.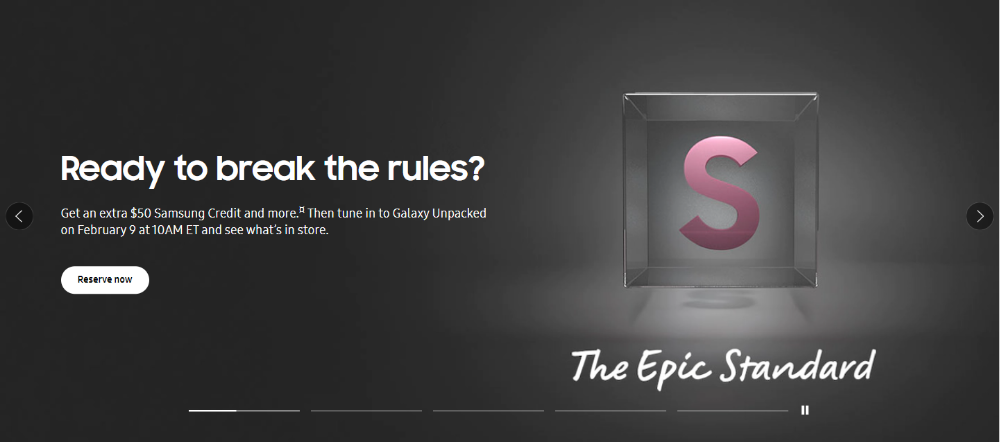 The Samsung invitation has a large letter "S" that reads "The Epic Standard" and appears to be handwritten, suggesting that the Samsung Galaxy S22 Ultra supports the S Pen. Apparently, Samsung will release a new Galaxy S22 series flagship phone at that time, and Samsung has previously hinted that a new S series super device will arrive in February.
In the past month, the revelations of the S22 series have continued to emerge. The S22 Ultra will have a slot for an S-Pen stylus, as the Note once did, and the S22's 6.1-inch display is rumored to be slightly smaller than the S21's 6.2-inch panel. So far, the information revealed shows that the S22 will not have any major functional or design changes, but only some routine upgrades to keep pace with the flagship aircraft in 2022.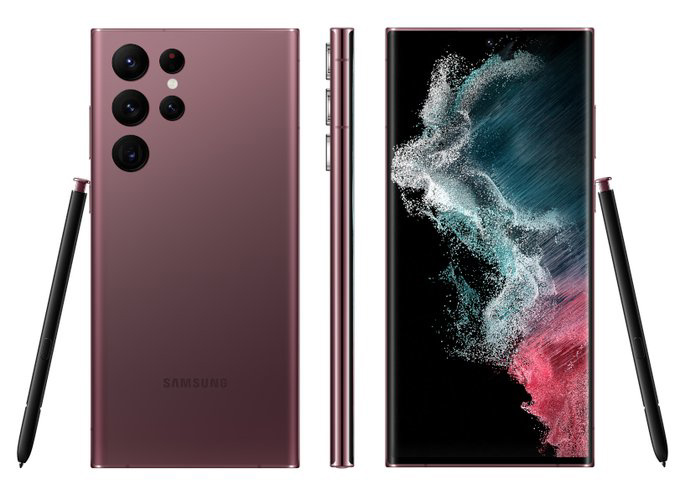 At present, Samsung Galaxy S22 series has been opened for pre-order, and there will be a $50 voucher for pre-order, which can be used to purchase other Galaxy products.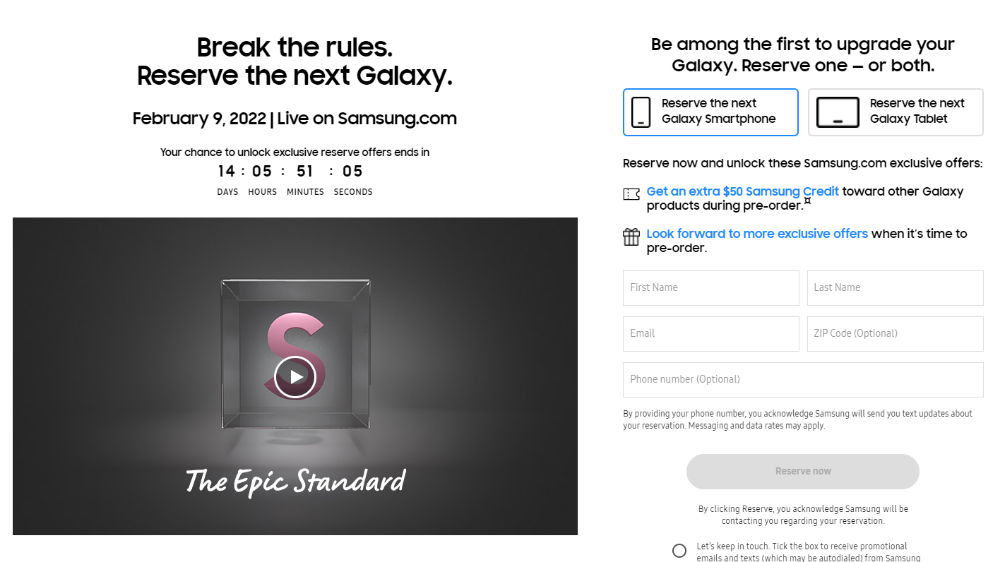 In addition to the Samsung Galaxy S22 series, Samsung's Galaxy Tab S8 series is expected to be seen at this event. Samsung may also introduce some other hardware products, as well as a new version of its One UI software.