On February 21, according to Gsmarena, the Samsung Galaxy S22 series finally brought an increase in charging speed. The two larger models in the new Galaxy S22 series are claimed to offer 45W wired charging speeds, while the Samsung S22 Standard retains the 25W charging speeds of its predecessors.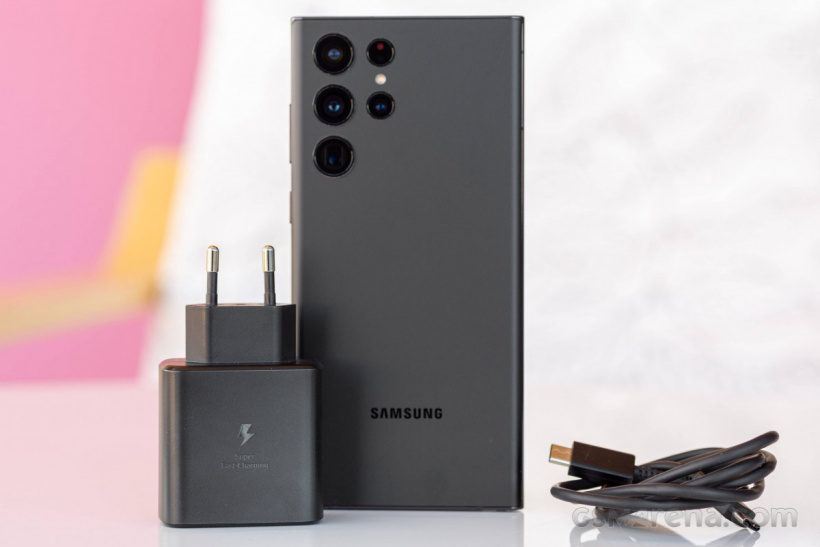 The industry has been developing rapidly over the past few years when it comes to charging speeds. Users buy a mid-range phone with 65W charging from other mobile phone manufacturers, and flagship phones from brands such as Xiaomi and vivo have crossed the 100W threshold. But for Samsung, 45W is at least an improvement, and it appears to be much faster than 25W by the numbers.
However, the test report shows that this is not the case, and Samsung's 45W effect may only exist in marketing materials, not much different from the 25W charging speed.
The Gsmarena review team tested this pair of phones with three chargers - Samsung's original 45W and 25W chargers, as well as a third-party 65W PD charger - to good effect. Note that these two Samsung chargers support both Power Delivery (PD) and Programmable Power Supply (PPS) standards, while third-party solutions are only PD certified.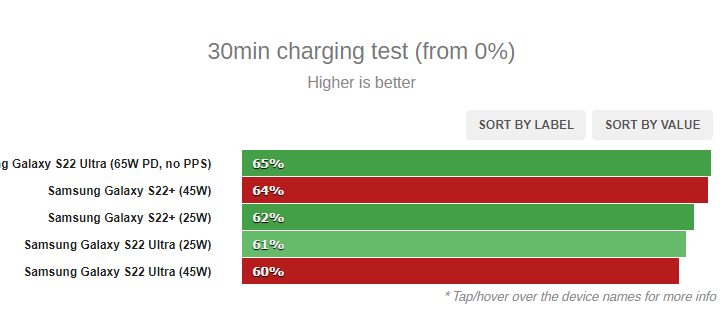 We can see that the Galaxy S22+ reaches 62% charge after 30 minutes on the 25W Samsung charger, and only 64% when using the 45W charger. The Samsung S22 Ultra reached 61% charge in 30 minutes with a 25W charger and 60% with a 45W charger. A third-party 65W PD charger managed to charge the S22 Ultra's battery to 65% in the same amount of time, and those results were within the margin of error.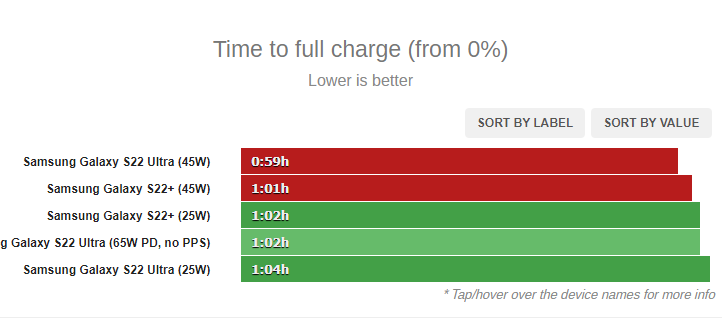 The Samsung S22+ took 1:01 hour from 0% to full charge with the 45W charger, 1 minute more with the 25W charger. The Samsung S22 Ultra fully charged from 0% using the 25W charger in exactly 1:04 hours, and the 45W charger was only 5 minutes less, or 59 minutes. A full charge with a 65W PD third-party charger took 1:02 hours.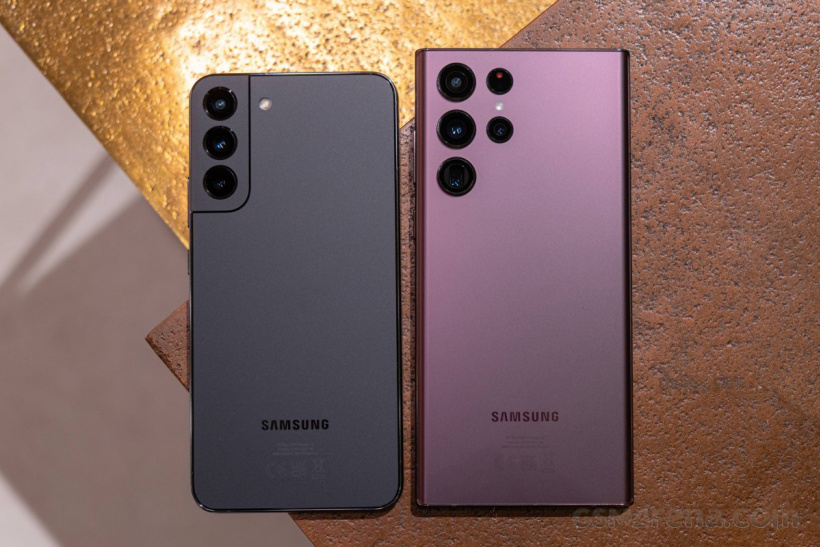 What does this mean? Samsung's 45W charging rate claims can be downright misleading, and even when paired with an original Samsung charger, it doesn't offer any real real benefit over a 25W solution in terms of charging time.
To make matters worse, back in 2019, Samsung did exactly the same with the Galaxy Note10+. The company then dropped 45W charging on the Note20 Ultra. After reinstating the practice on the S22+ and S22 Ultra, reports suggest it was a repeat.
There are two important revelations here. For one, if charging speed is important to you, the Galaxy S22 series is just as disappointing as previous Samsung flagships. As has been the case for the past two years, you need 1 hour to fully charge.
Second, if you end up buying the Samsung S22+ and S22 Ultra, there's no need to spend $50 on a 45W Samsung charger. A 25W charger can actually do the same thing for just $20.
Samsung has yet to respond.