On February 27th, the Samsung Galaxy S22 series is the hot new machine of the month, and it has just started shipping in parts of the world recently. Users in North America, South America, Africa, and India got the Snapdragon 8 version, while European consumers (and some select Asian markets) got the Exynos 2200 version. Other than the chip, the configuration is the same, but this chip difference can have a substantial impact on the user experience. As more and more users get their devices, the Exynos version of the Galaxy S22 series is starting to be revealed to have some issues, especially in terms of performance and the Galaxy S22 Ultra's display.
According to XDA, many users have reported these performance and display issues, and XDA editors said they were able to reproduce them on their own devices as well.
The editor said that his own Exynos 2200 version of the Galaxy S22 Ultra had many performance issues and was slow to respond in multiple places throughout the user experience, including fingerprint unlocking, opening apps, and more. Open the Spotify test and find that the system will circle and then slowly enter the main interface, which takes 4 or 5 seconds, unlike the performance of a flagship machine.
The editor also ran two tests: a CPU throttling test and a Geekbench 5 benchmark.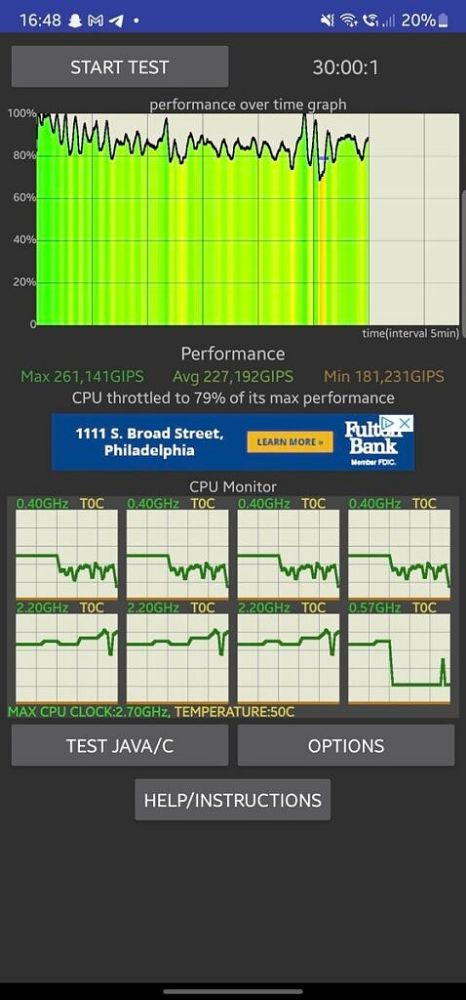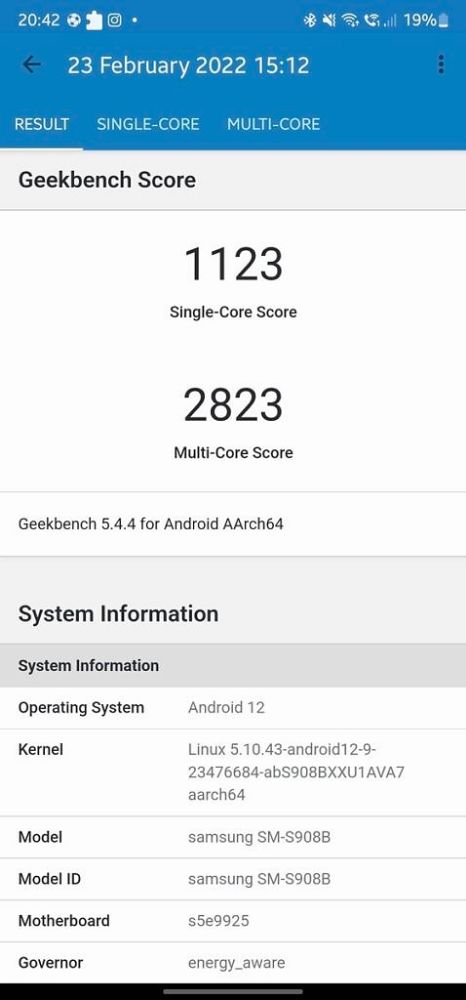 Both of these test results are good, but far from the performance of the Qualcomm Snapdragon 8.
Given that the Snapdragon 8 versions don't have these performance issues, it's hard not to conclude that the problem is with the chipset, especially since the experience with previous generations of Snapdragon and Exynos was similar. Nonetheless, because drivers and other proprietary software will vary between the two versions of the Galaxy S22 series. So it's possible that there are driver related bugs or other issues that happen to be present in the Exynos version.
Foreign media also said that the Exynos version of the Galaxy S22 Ultra has display problems, specifically the screen will have flickering, pixel lines, which only occurs when the Galaxy S22 Ultra has QHD + and natural color mode enabled at the same time, and can be reproduced continuously . So far, the issue doesn't seem to affect the regular and Plus versions, and I haven't seen any reports of it happening on the Snapdragon 8 Galaxy S22 Ultra device. Samsung has given a statement that it will fix the issue in a future update.
It is difficult to say what the cause of these problems is, it is likely to be a problem with the Exynos 2200, or it may be a software problem on the Exynos version, looking forward to the follow-up response from Samsung.