On March 16th, Motorola officially released the moto edge S30 champion version mobile phone this afternoon, equipped with Snapdragon 888 Plus, with 12+512GB storage, and the early adopter price is RMB 2499 .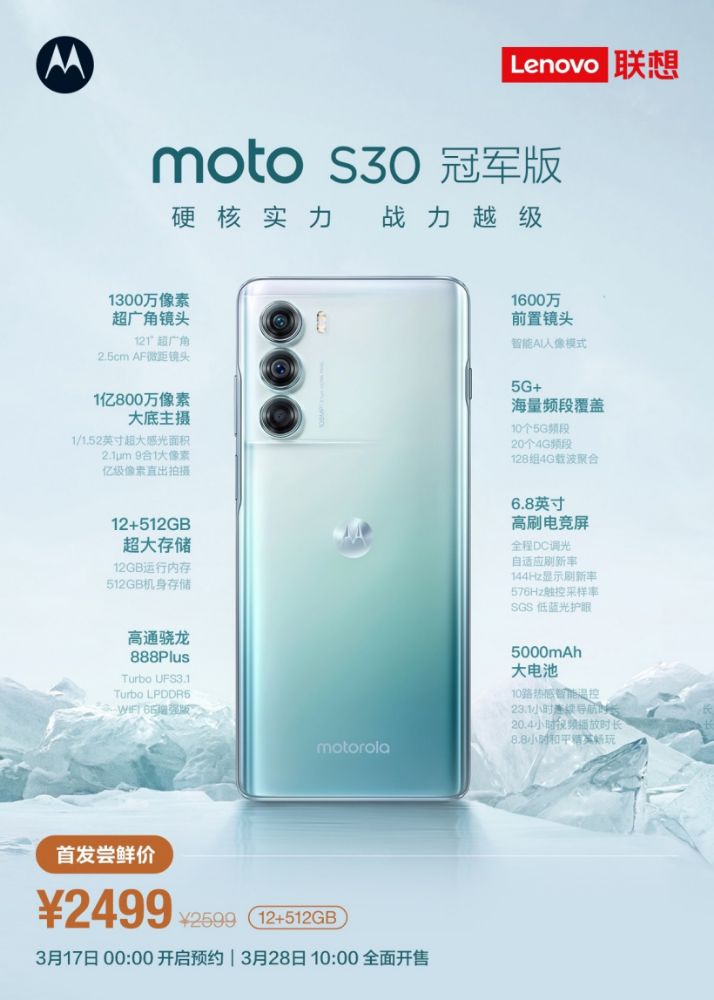 Most of the configuration of the moto edge S30 Champion Edition is the same as the original version. It is equipped with a Snapdragon 888 Plus processor, UFS 3.1 and LPDDR5 storage specifications, a 6.8-inch 144Hz LCD screen, a built-in 5000mAh battery, and supports 33W fast charging.
In terms of cameras, the moto edge S30 Champion Edition has a rear 180-megapixel main camera with a 13-megapixel ultra-wide-angle lens and a 2-megapixel depth-of-field lens.
After the new product is released, all storage versions of the original moto edge S30 have been reduced by 200 yuan, and the current price starts at 1599 yuan:
6GB+128GB now priced at RMB 1599
8GB+128GB now priced at RMB 1799
8GB+256GB now priced at RMB 1999
12GB+256GB now priced at RMB 2199