News on February 21st According to the official Weibo news of @HUAWEI Terminal Company, Huawei will hold the Huawei Smart Office Spring Global Conference at MWC 2022 at 21:30 on February 27th, with the theme of "Super Terminal, Super Creativity".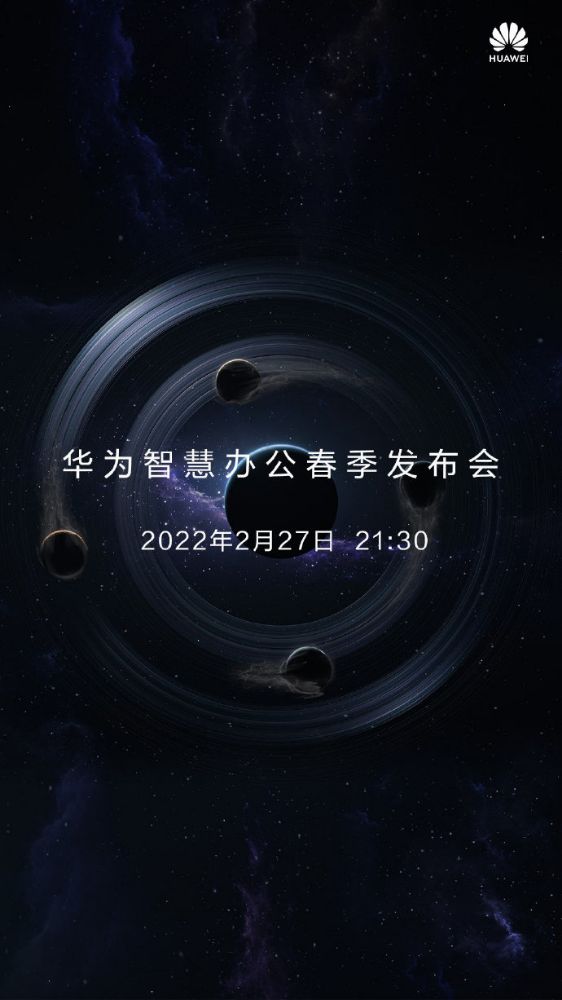 The official did not disclose which new products will be launched at this conference, but from the official posters, we speculate that each planet should represent Huawei's various super terminals. The mobile phone is the center of Huawei's super terminal, and the other four planets should be products such as notebooks, tablets or headphones, and the details will be announced at the press conference.
In Huawei's "1+8+N" strategy, the so-called "1" refers to mobile phones, which are the entrance to future smart life, and "8" refers to tablets, PCs, wearables, HD, AI speakers, Headphones, VR, car products, "N" refers to pan-IOT devices.