Today, Huawei announced that it will release "Huawei Smart Glasses" on December 23, known as "Smart Life Assistant", equipped with Hongmeng HarmonyOS.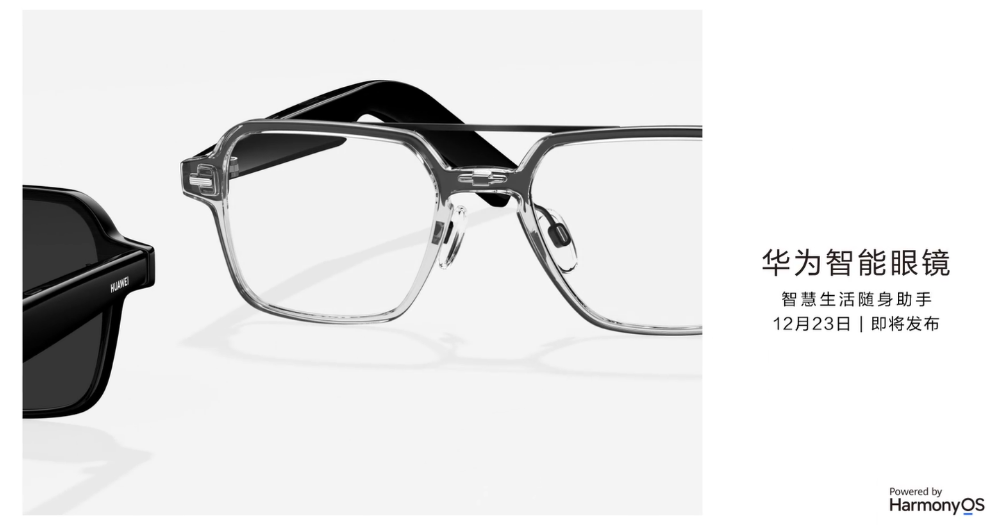 According to the official warm-up video, Huawei's smart glasses support lens replacement, and the left and right glasses frames are equipped with sound units.
Huawei has released two generations of smart glasses, but both are in partnership with the glasses brand Gentle Monster. Huawei named the new product "Huawei Smart Glasses", and there is no Glasses Brand Logo, which may be a brand new product series.
Huawei's previously released Gentle Monster X HUAWEI Eyewear II smart glasses, priced at 2499-2699 yuan, include four sunglasses and nine optical glasses, which support music listening, intelligent voice reminders and other functions.