News on September 23, at 10:08 this morning, the Honor X40 launched its first sale in all channels. As a milestone in the nine-year Honor X series of mobile phones, the Honor X40 is the first OLED hard-core curved screen model in this gear. It is also equipped with 5100mAh. Fast-charging large battery and 12GB+256GB large memory, the price starts from 1499 RMB.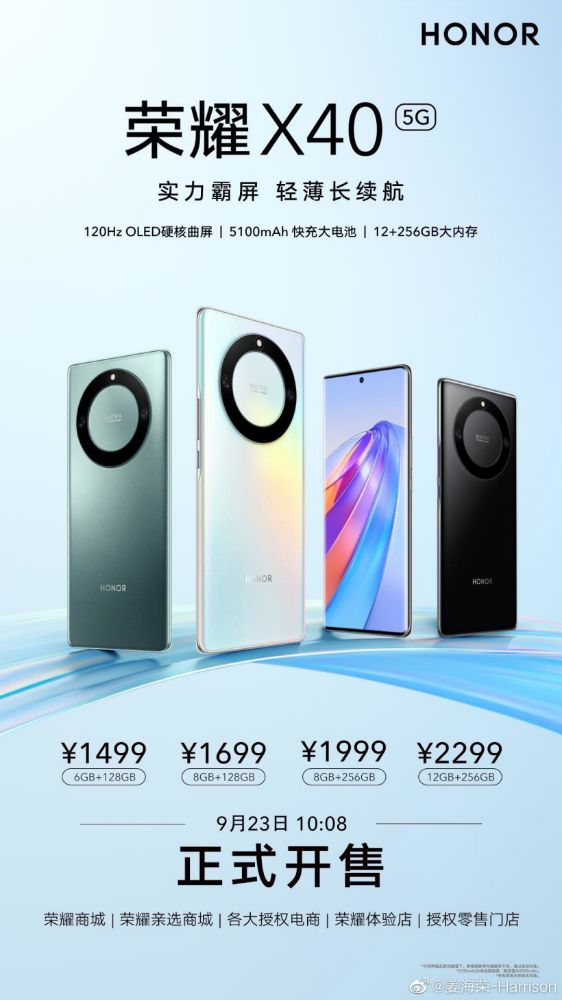 Honor X40 uses a 6.67-inch 2400×1080 OLED centered single-hole curved screen, 120Hz refresh rate, 0.65mm secondary tempered glass, supports 1 billion color display, 800nit global excitation brightness, 1920Hz PWM high-frequency dimming, TUV Rheinland hardware level Low blue light eye protection, and also supports off-screen display and off-screen fingerprints. The length of the body is 161.6 mm, the width is 73.9 mm, the thickness is 7.9 mm, and the body weight is about 172 grams (including battery). .
The Honor X40 is powered by the Snapdragon 695 processor, with an 8-megapixel front camera, which supports portrait mode, time-lapse photography, smiley capture, selfie mirroring, voice-activated photography, timed photography, gesture photography, and other functions. The rear 50-megapixel camera + 2 million Pixel camera, built-in 5100 mAh capacity battery, support 40W super fast charge, the official said that it can bring a two-day one-charge experience.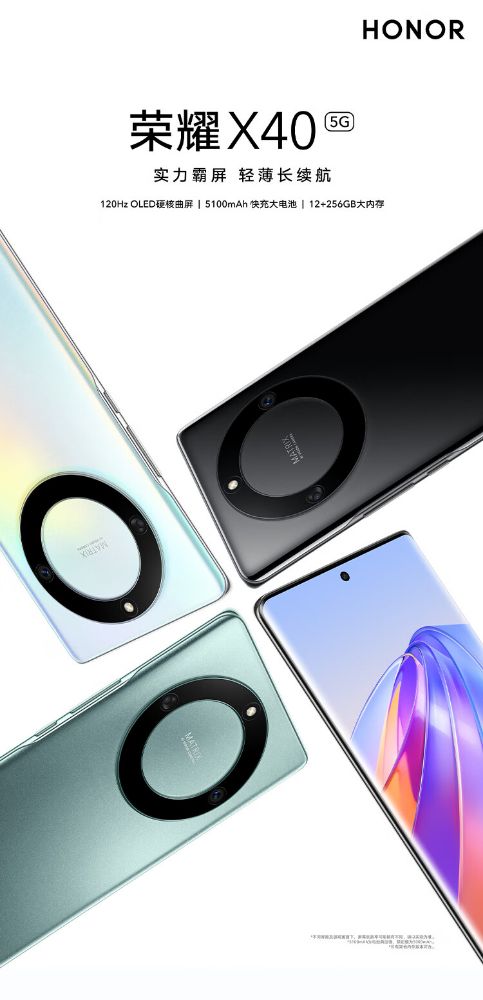 In addition, the Honor X40 also has a smart storage expansion of up to 12GB+7GB, bringing an equivalent 19GB storage experience, and the anti-aging test is still very smooth after 36 months of use.