On January 29, Glory announced its debut at MWC Mobile World Congress on February 28, 2022. It will release new products of Magic series, which is called "Global New Product Launch". Netizens speculated that it was Glory Magic4 series.
Yesterday, Qualcomm announced on Weibo that the new Glory Magic series will be equipped with the Miaolong 8 Gen 1 processor, so it may be the Magic4 series or the overseas version of the Magic V folding screen phone.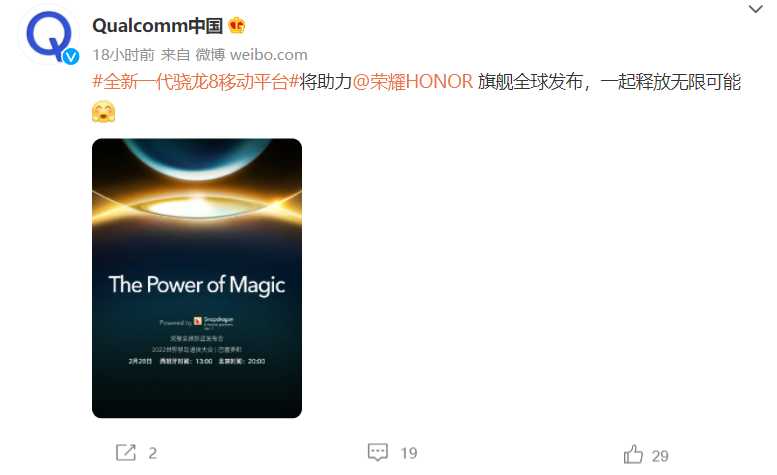 Honor Magic series has released Magic3/3 Pro, Magic3 Extreme Edition and Magic V folding screen mobile phones. Magic3 series is equipped with Snapdragon 888 Plus processor, circular multi-camera and 89 ° super-curved screen. Honor Magic V is the first folding screen mobile phone of Honor, equipped with Qualcomm Snapdragon 8 Gen 1 chip.