On December 1st, the long-preheated Honor 60 series was officially released. This is the first product of the honor Digital series iterative upgrade. Adhering to the aesthetic gene and innovative spirit of Honor Digital series, The Honor 60 series has been upgraded in design, image, performance and interaction.
This time, the Honor 60 series brings four colors: Dreamland Sky, Juliet, Black jade green and bright black. Now here's a hot picture of the open box.
Honor 60 Pro Dreamland Sky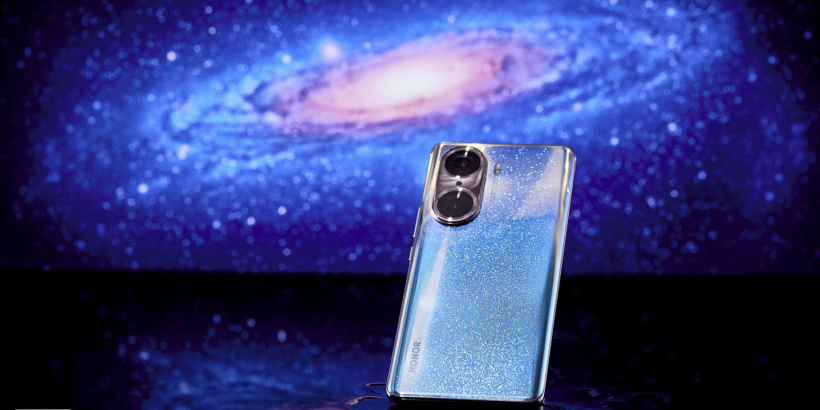 Fantasy star air color matching uses the drilling color process, according to the official information, with the help of double film double grain double plating technology, on the basis of double film double texture. In terms of the look and feel, the dreamland starry sky adopts gradient flash sand + concave mirror texture design, and also has blue and purple gradient + silver plating.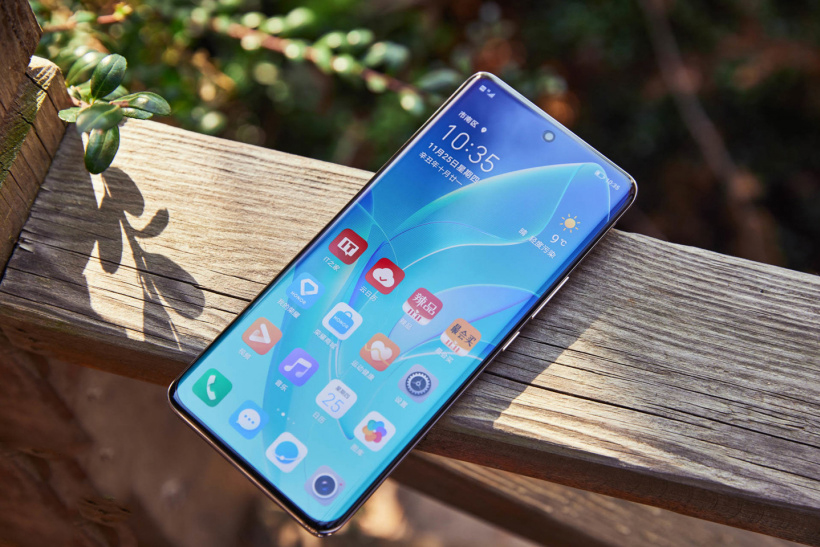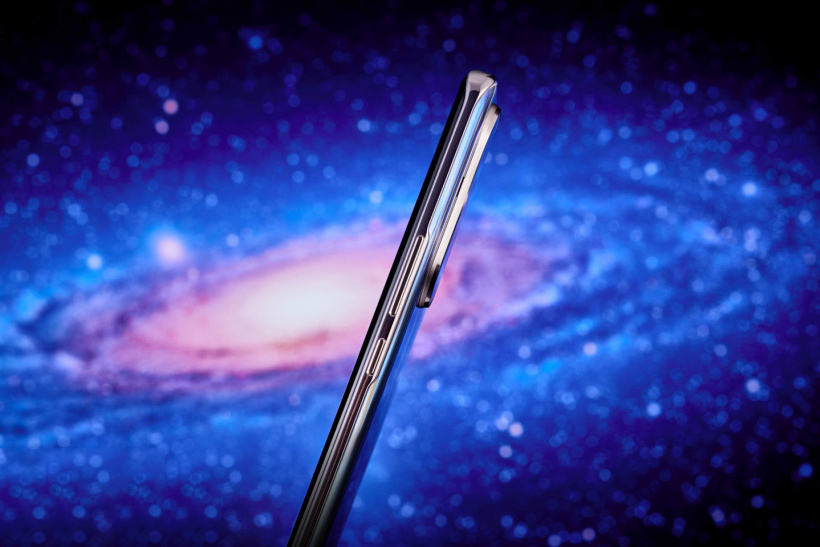 In terms of overall design, the Honor 60 Pro is basically the same design language as the Honor 50 Pro, but the honor 60 Pro has more details.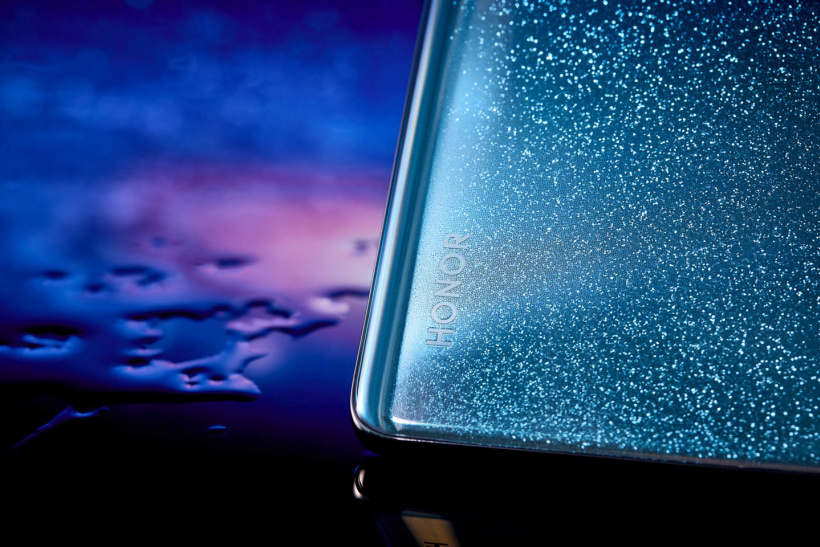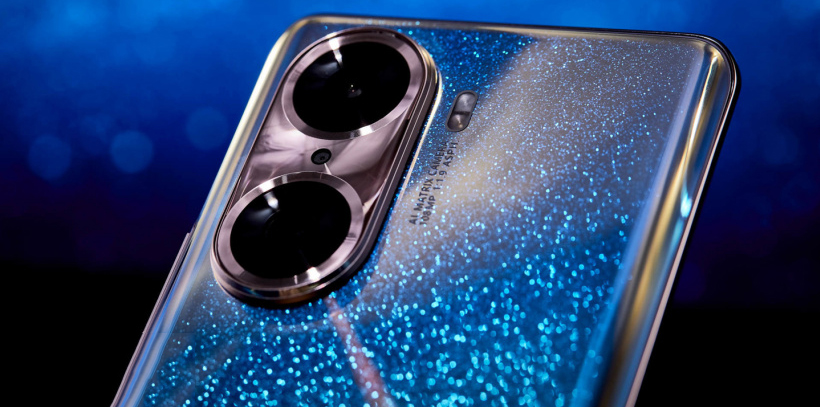 The Honor 60 Pro is a continuation of the Honor 50 Pro's dual-ring design, with three rear lenses centered on an axis. The two main lenses are placed in two metal rings, and the backlight is moved to the right of the lens module.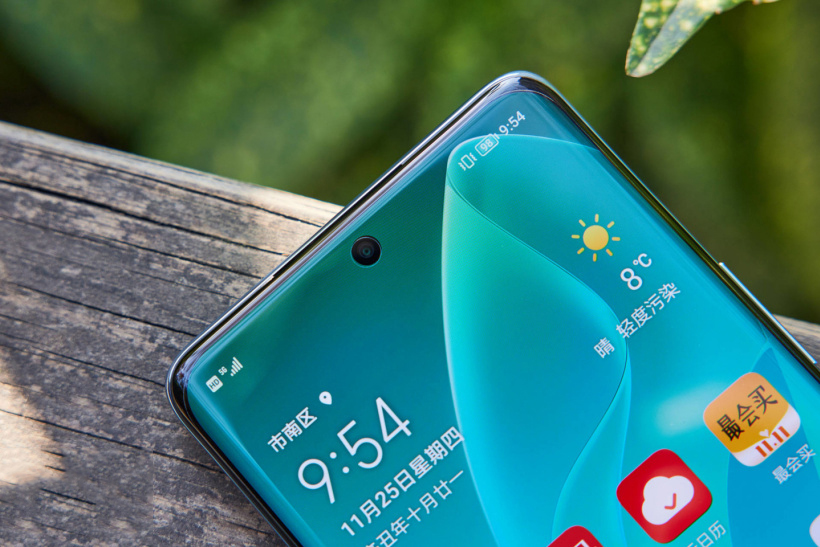 The honor 60 Pro's glass cover is 52° from top to bottom and 81° from left to right. The four curved screens resemble a cup full of water, creating a tension curved surface that further Narrows the black edges of the upper and lower bezels, creating a stronger sense of immersion for users.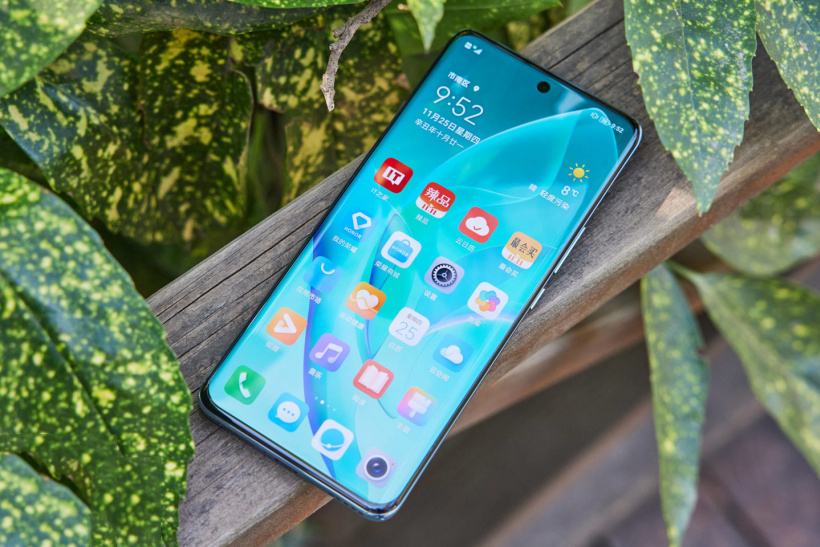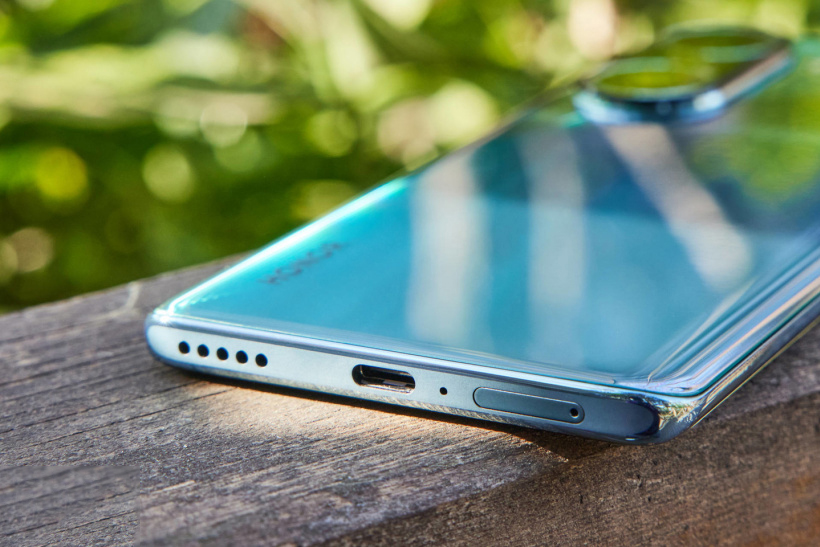 The Honor 60 Pro has a 6.78-inch SCREEN size, OLED, 120Hz refresh rate, 2652*1200 resolution, 429PPI, 100% DCI-P3, and 1.07 billion color screen with HDR10+ support. The brightness is 600NIT typical value / 800NIT typical value (HBM), supporting 60-120Hz intelligent dynamic refresh rate adjustment, and supporting 1920Hz HIGH-FREQUENCY PWM dimming, 4096-level hardware dimming, RheIN low Blue light eye protection certification.
The Honor 60 Pro is 163.9mm long, 74.8mm wide, 8.19mm thick, and weighs 192g. The overall size and weight can be said to be just right. You know, the Honor 60 Pro also has a 4800mAh battery inserted into the fuselage.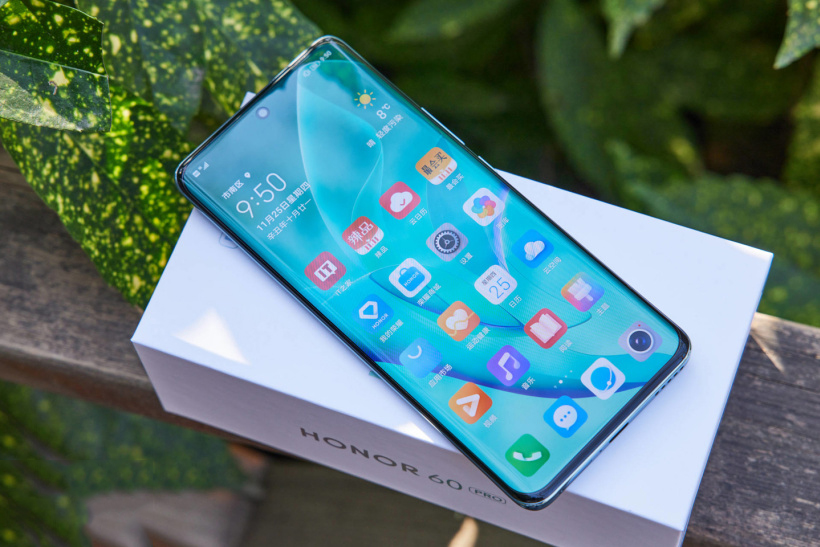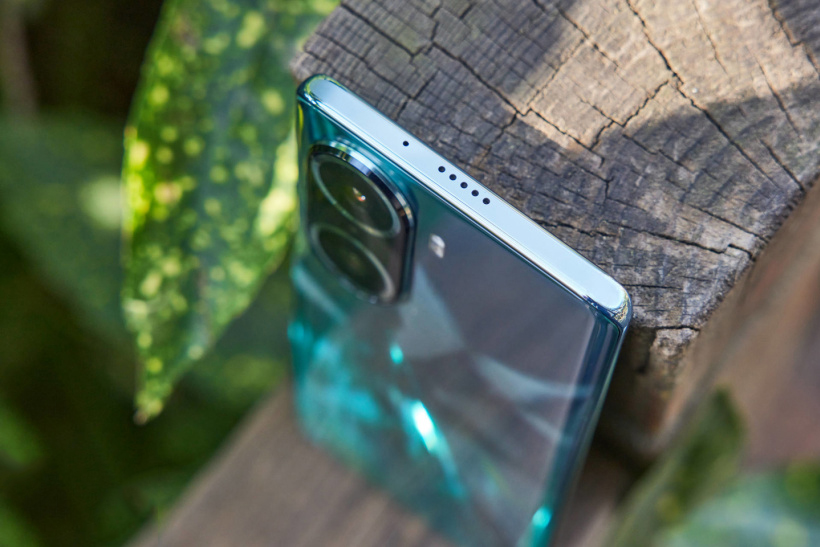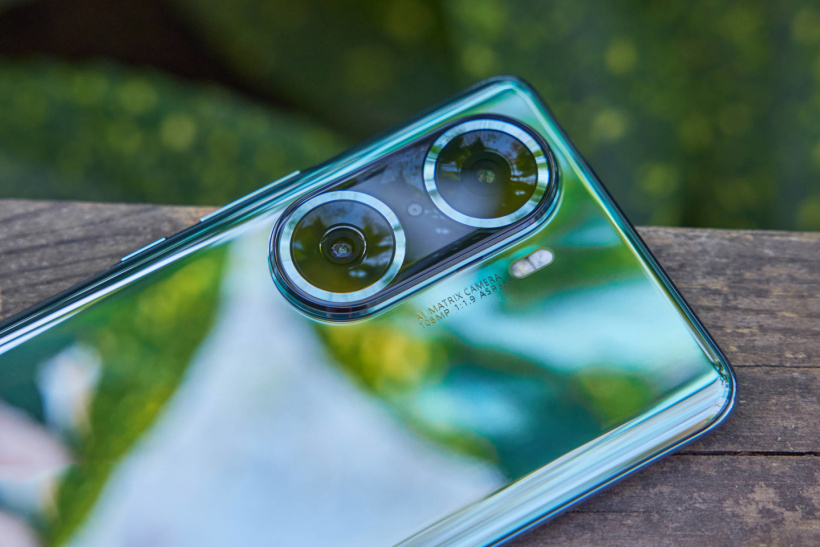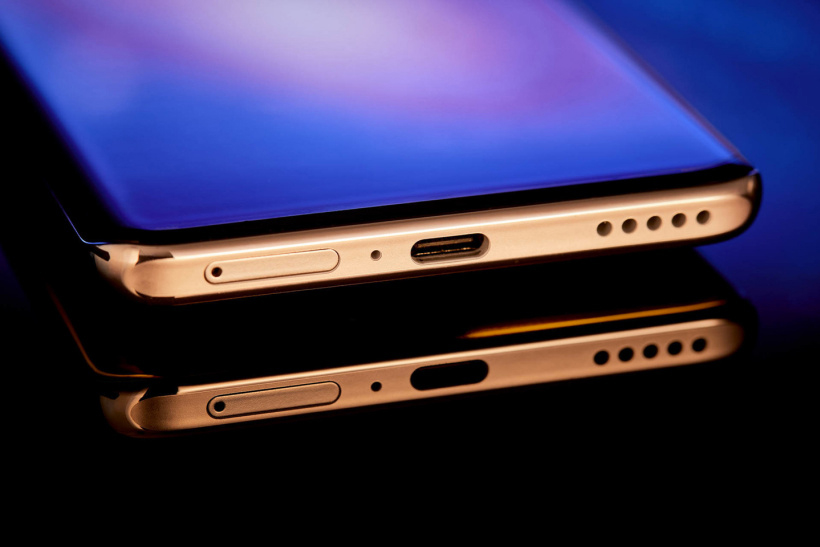 Honor 60 Pro Black Jade Green
Honor 60 series also brings users a very classic black jade green and bright black two matching colors, among them, black jade green uses double film double plating single grain technology, more pure and transparent, giving a person a refreshing and comfortable beauty.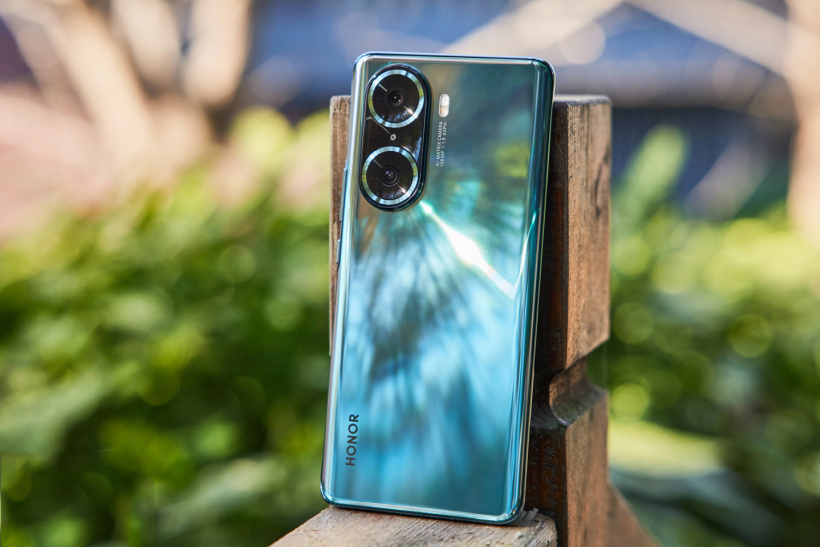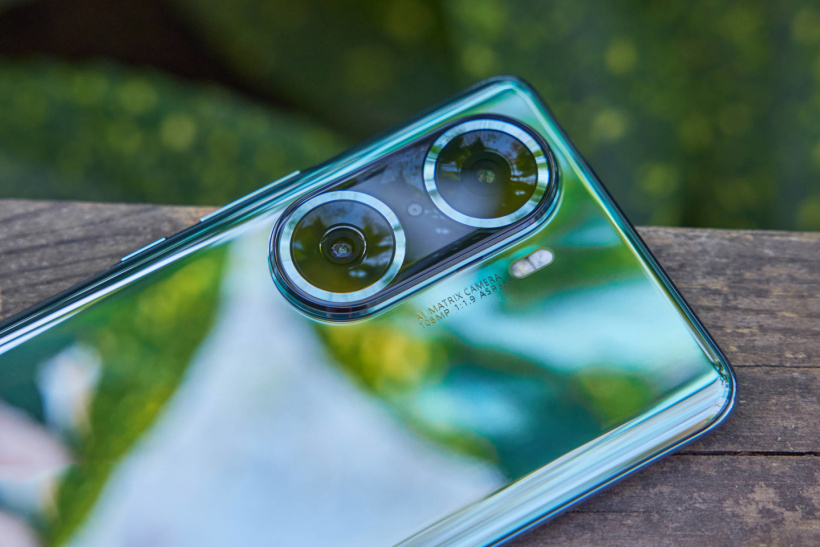 Honor 60 Juliet
The Honor 60 Juliet color scheme uses the same diamond color technique as The Dreamland Star, but the Juliet shell has flake snow texture + radial light texture, and pink gold gradient + turquoise gradient.