April 1st news, although some fans hope that Google will announce the Pixel 6a affordable mobile phone at the I / O developer conference held in May this year, but there are reports that the machine will release the Pixel 6a mobile phone on July 28, and then on the 10th. The rumored Google's own smartwatch, the Pixel Watch, and the new Pixel 7/Pro phones will be launched this month.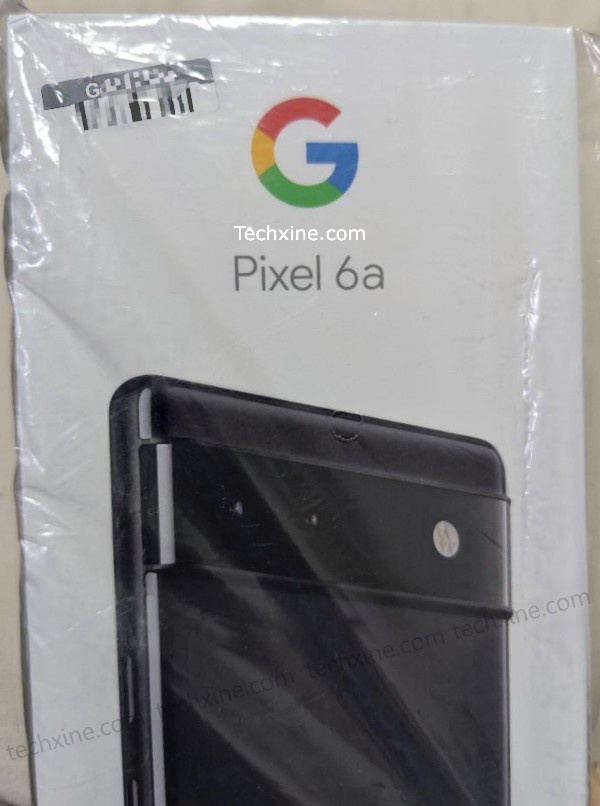 Today, techxine exposed the box of Google Pixel 6a, showing the appearance of the machine. As you can see from the picture, Google seems to be trying to adopt an iconic family-style design that unifies in the design language of its smartphones, as the Pixel 6a adopts a look that is clearly similar to the Pixel 6, and it is a gap between the 5a and 4a a bit large.
Compared to the Pixel 6 and Pixel 6 Pro, the Google Pixel 6a appears to have a slightly smaller and thinner camera module. The Google Pixel 6a will be equipped with dual rear cameras and a banner matrix arrangement, just in line with the LED flash.
Foreign media also said that the Google Pixel 6a is expected to be launched globally in May, and Google will soon announce the release date of the new machine. In addition, the phone will be powered by the Google Tensor GS101 chip, the same as the Pixel 6 series.
The Google Pixel 6a will have a 6.2-inch OLED display, but it will be slightly smaller than the Pixel 5a. In other respects, the machine will use almost the same design as the Pixel 6.
According to some rumors, the phone's camera will also have the same specs as the Pixel 6, but there are also rumors that the Pixel 6a will feature IMX 363.
The source of the foreign media also mentioned some other parameters, saying that it will be equipped with the latest Android 12L system, the Octa Core processor with Mali GPU, and the rear is a 12.2 MP main camera and a 12 MP auxiliary lens, which supports recording 4K For video, the front is an 8MP lens. It is expected to have a built-in 5000 mAh battery and will support faster charging, but the exact power of the charger has not been confirmed until now.