According to news on February 17, Samsung opened the pre-order of the Galaxy S22 series on February 9, and it will start shipping on February 25 as planned, but overseas users have already received the new machine in advance.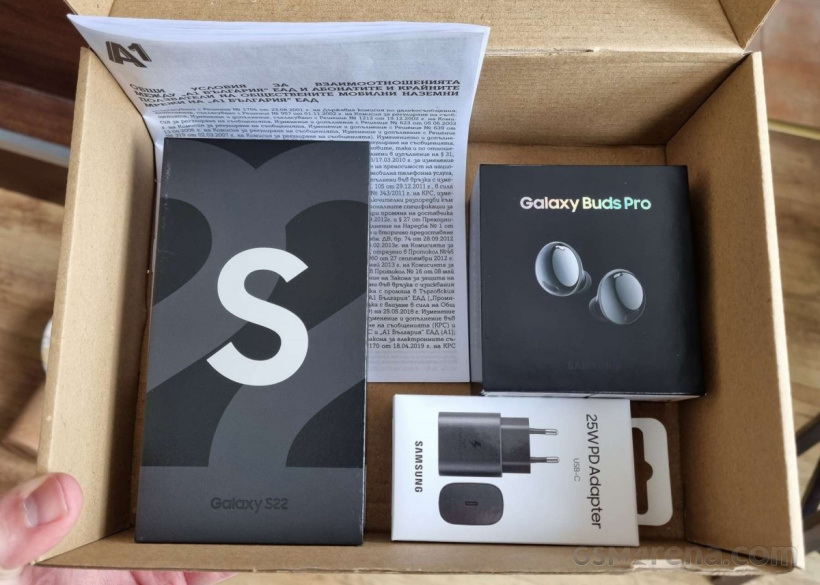 According to GSMArena, it seems that some retailers have already started shipping, and a user in Bulgaria received the Samsung Galaxy S22 on February 16, a full 9 days ahead of the expected date. Photos posted by the user show a free 25W charger and Galaxy Buds Pro earphones in the package.
It is reported that the user purchased a new phone from the Bulgarian A1 operator, because the Samsung Bulgaria official website has clearly stated that the Galaxy S22 does not come with a standard charger, so the charger in the above package should be an accessory given by the operator, not a standard charger. match.
The Samsung Galaxy S22 is priced at 1649 Bulgarian Lev in Bulgaria.