On January 7, rumors of an update to Apple's iPhone 14 series, which will be launched this fall, continued, with @ DylanDKT claiming on Twitter that the front-facing camera of the iPhone 14 Pro series will have a pill-like perforated design. Apple's Face ID hardware is placed under the display.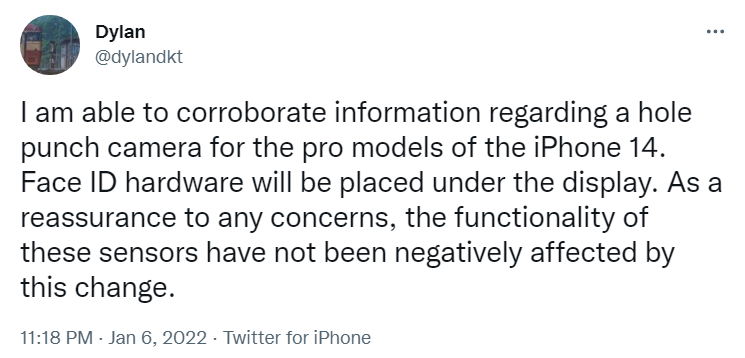 The revelation is in line with the prediction of well-known Apple analyst Guo Mingyi at the end of last year, who also said that the 2022 iPhone 14 Pro and 14 Pro Max will have a perforated screen, with the front-facing camera placed in the perforated area.
Apple made the first major change to the iPhone's Face ID "bangs" in last year's iPhone 13 series, which were slightly smaller than the previous ones.
Moving the Face ID hardware to the bottom of the screen also makes more sense, because the infrared hardware of Face ID will be less affected by the screen, and the bangs of the iPhone 14 Pro will be reduced to a smaller punch, which is more sensory.
In addition, Kuo said in a report at the end of 2021 that Apple's long-rumored fingerprint plan will not happen until 2023 at the earliest.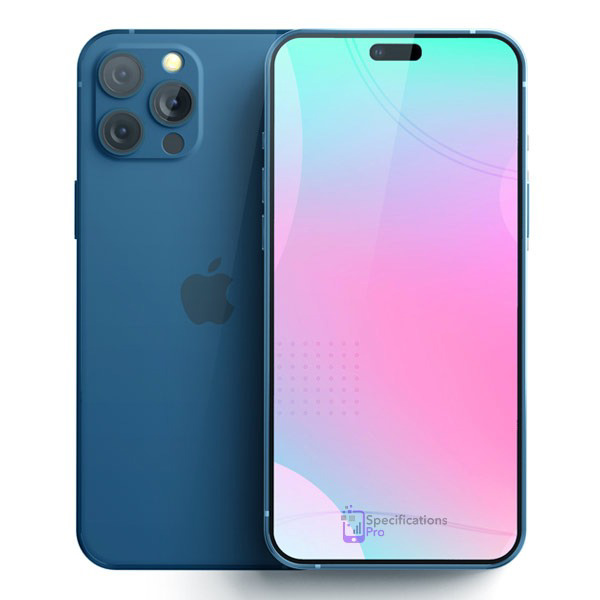 DylanDKT also said that Apple will release a new iPhone SE model in 2022, which will maintain the same design as the current SE in 2020, but add 5G features and upgrade the configuration. Meanwhile, the foldable iPhone is still in the prototype design stage, and Apple is said to "play a long-term game to see how the technology progresses" before launching a consumer device, which is also consistent with Kuo's previous report.