In the early morning of February 11, the iPad mini 6 had a large "jelly scrolling" problem last year, and Apple argued that it was a normal LCD phenomenon. Now they finally have a class-action lawsuit. Colorado users filed a class-action lawsuit yesterday, accusing Apple of violating market competition laws, false advertising and fraud by selling products knowing they were defective.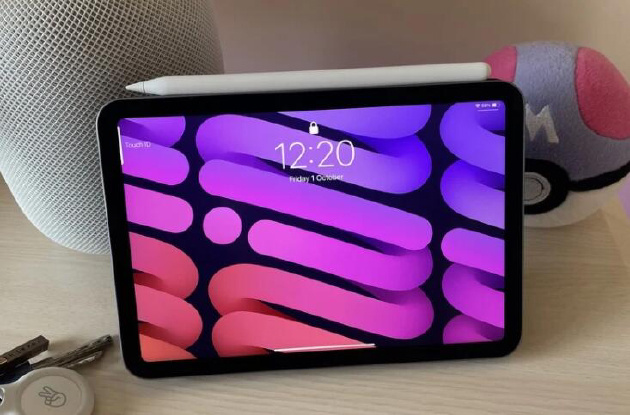 The lawsuit seeks a certain amount of damages from consumers who bought the new sixth-generation iPad mini in the United States. The proposed class would still need to be certified before proceeding with a class action.
jelly scrolling means that the left and right sides of the screen are refreshed inconsistently under scrolling operation. Despite its LCD screen, the iPad Air doesn't have such a serious flaw. The jelly issue with the iPad Mini 6 is more likely an internal design flaw.
Colorado resident Christopher Bryan filed a class-action lawsuit against Apple on Wednesday, accusing the company of fraudulently marketing and selling the sixth-generation iPad mini despite knowing the device had a so-called "jelly roll" defect, according to court documents reviewed.
A few days after the launch of the sixth-generation iPad mini in September, some users began to notice that text appeared uneven when scrolling vertically on the device. Specifically, the text on the left side of the screen seems to slightly lag behind the text on the right side of the screen as it scrolls.
The complaint, filed in the District Court of Northern California, alleges that Apple knew about the defect but continued to sell the iPad mini without fixing the flaw or modifying its marketing materials to reflect its existence.
Previously, an Apple spokesperson said the effect was "normal behavior for LCD screens.". IFixit also said that this effect is common on monitors, but the repair company speculated that it may be more prominent on the new iPad mini because the monitor's controller board is mounted vertically inside the device, rather than horizontally like the fourth-generation iPad Air.