According to news on March 17, there are more and more rumors about Apple's new iPhone 14. According to previous reports, the iPhone 14 Pro series will use a single-hole + pill-shaped hole design, while the iPhone 14 will still retain bangs.
Today, mysmartprice received the CAD rendering of the standard version of the iPhone 14 through industry insiders. As you can see from the picture, the phone uses the same bangs design as the iPhone 13 series, and the overall appearance has not changed much, retaining the front of the fuselage. bangs.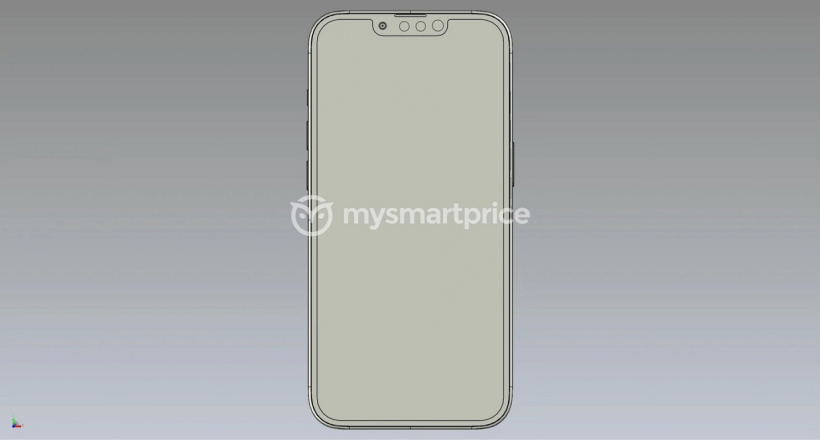 The CAD rendering also shows that the iPhone 14 will use a dual rear camera, and the camera arrangement is the same as the iPhone 13, except that the glass frame of the camera module is thicker.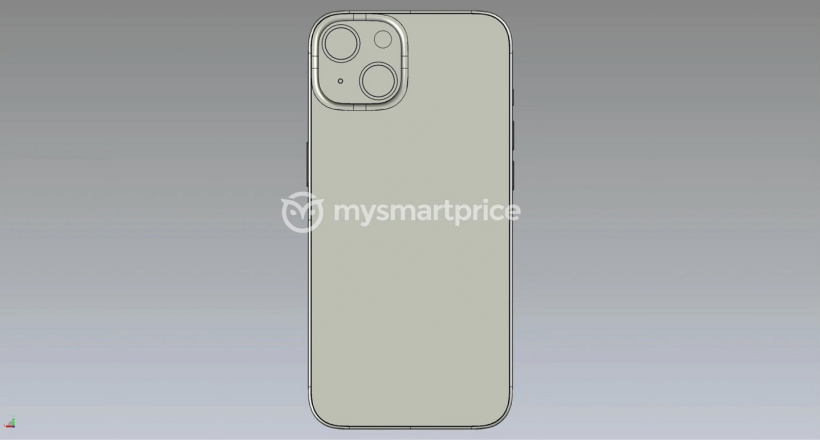 It was previously reported that the iPhone 14 will be equipped with a 6.1-inch display, the same as the iPhone 13 and iPhone 12. In addition, Apple will launch the iPhone 14 Max to replace the iPhone 14 mini, and neither model will have a processor upgrade and will be powered by the A15X Bionic chip.
Yesterday, 91Mobiles has released a CAD rendering of the iPhone 14 Pro, which cancels the notch groove, shows a single hole + a pill-shaped hole, and is equipped with a new A16 bionic processor.